H.E GCC Secretary General meets GSO President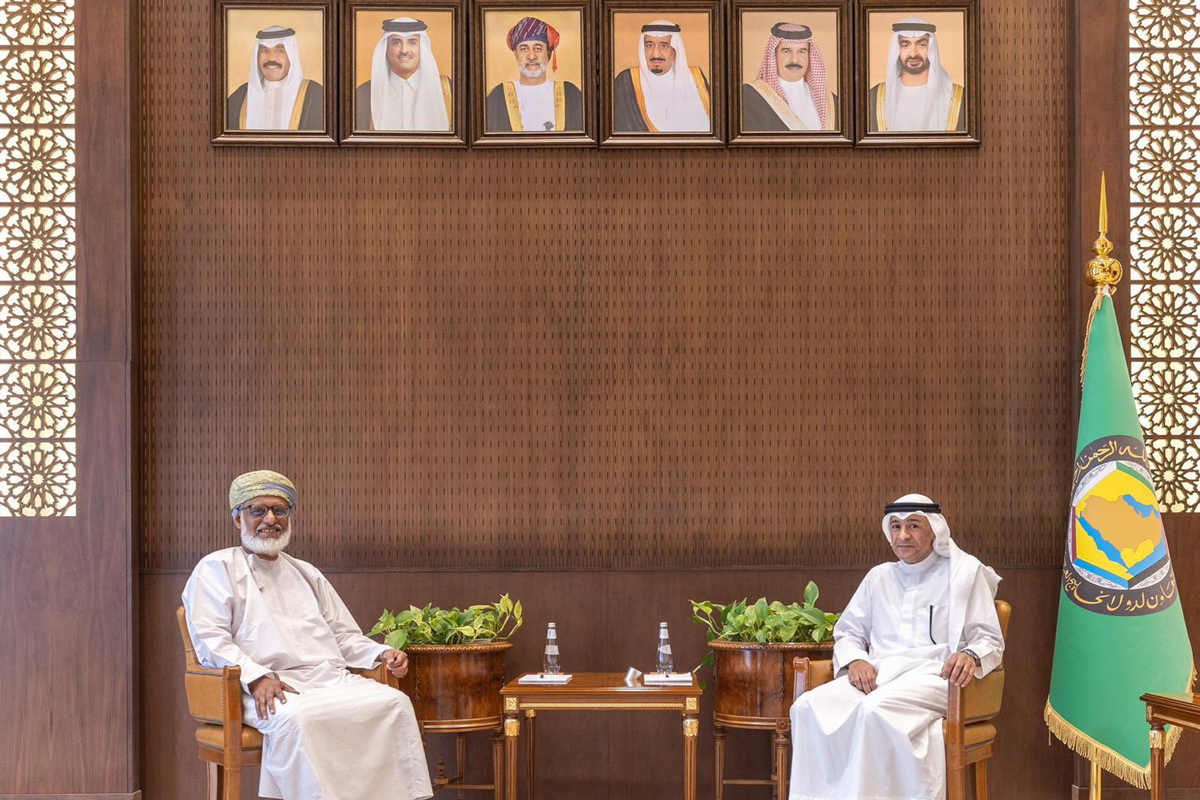 His Excellency Mr. Jassem Mohamed Albudaiwi, Secretary General of The Cooperation Council for the Arab States of the Gulf, met with His Excellency Mr. Saud bin Nasser Al Khusaibi, the president of the GCC Standardization Organization (GSO), on Monday (March 13, 2023) at the headquarters of the General Secretariat in Riyadh.
At the beginning of the meeting, HE Mr. Al Khusaibi congratulated HE Mr. Albudawi on the occasion of assuming his duties as Secretary General of the Cooperation Council, wishing him further success.
During the meeting, HE the Secretary General stressed the importance of the active role of the GSO in achieving the infrastructure for standardization and quality in the GCC countries, as well as developing the GSO work in order to achieve the desired aspirations and goals, in implementation of the decisions of Their Majesties and Highnesses the leaders of the GCC countries.
During the meeting, discussions covered ways to enhance joint Gulf work in the field of standards, conformity, metrology and quality, and the pioneering role played by GSO in consumer protection, the environment and public health in the member states.
The meeting highlighted GSO strategic vision 2025 and its strategic priorities in consolidating economic integration and raising product safety to reach regional leadership in the field of standardization; and reviewed the most important achievements of GSO since its establishment, and its pioneering role in promoting the Gulf common market and supporting the quality infrastructure in the member states, as well.
On the other hand, the meeting touched on the most important challenges facing the Gulf standardization process, and GSO efforts to address them in coordination with member states.