The 2nd GCC Conference for Laboratory Proficiency
The organization of The 2nd GCC Conference for Laboratories Proficiency comes in line with the strategic orientation of the GCC Standardization Organization to the development of Standardization and Quality infrastructure in the member states, which would contribute to the development of commerce and industry and the national economy in the Member States. It also represents a continuation of the efforts initiated by GCC Standardization Organization in proficiency testing according to a study on proficiency testing activities status that was carried out in member states by the GCC Standardization Organization during the year 2011, and showed that laboratories working with Member States are in a big need for a unified center of information on proficiency testing activities, and many of the laboratories that participated in the First Technical Symposium on integration between laboratories expressed the need to raise awareness about how to take advantage of proficiency testing activities to prove the credibility of the testing and calibration services they offer and about how to obtain proficiency testing programs covering their areas of activity.
Given the success of the first conference, which was held under the patronage of His Excellency Dr. Rashid Bin Fahd, UAE Minister of Environment and Water, and organized by the Standardization Organization of the Cooperation Council for the Arab Gulf States in 2013, in cooperation with the Emirates Authority for Standardization and Metrology, at all Gulf levels in terms of interaction and attendance, it has been approved to held the "Gulf Conference for Laboratory Proficiency" on an annual basis for its utmost importance to the officials and specialists in laboratory proficiency at both government and private sectors in the Member States.
Taking into consideration that the field of proficiency testing is recent in the Member States, and as the infrastructure of laboratories are not yet incorporated in the form of national or regional organizations that represent laboratories and express their needs, the GCC Standardization Organization needs to meet with a representative group of laboratories to investigate their needs and thus determine the priorities of Member States of the areas that must be developed.
Thereby, the vision of the GCC Standardization Organization on how to coordinate and develop proficiency testing in the Member States included a recommendation that the GCC Standardization Organization shall organize annual training courses and awareness seminars on proficiency testing activities. The conference will also be the date for convening the meetings of The General Assembly of the Association of Gulf laboratories.
The conference also coincides with the annual exhibition of Arab laboratory equipment in Dubai ARABLAB, www.ARABLAB.com , which will be held during the period 17 – 20 March 2014.
The Main Objectives
To provide a space for communication and dialogue among laboratories working in the Member States.
To introduce the latest development of laboratories infrastructure, accreditation and legislation in the Member States.
To survey the needs and priorities of laboratories from the proficiency testing programs.
To support the international recognition of the efficiency of the activities of laboratories working in the Member States.
To introduce the outstanding experiment of Gulf laboratories.
Direct communication with the laboratory accreditation bodies, legislators and the lead actors in the field of Proficiency Testing.
To support the joint work among Gulf laboratories through the Association of Gulf laboratories GCCLAB.
Target Group
Officials and specialists in Laboratory Proficiency in the public and private sectors and the national standardization bodies in the Member States.
Topics
Proficiency Testing … an effective tool to trust the results of the laboratory.
Discussions of Proficiency Testing results.
Accreditation and its role in strengthening quality infrastructure.
Regional and national laboratory networks.
The role of laboratories in markets monitoring.
GCC Standardization Organization was established in implementation of the Decision of GCC Supreme Council, in its 22nd session held in Muscat, Sultanate of Oman, during the period December 30-31, 2011, and began its activities in 2005. Ad-hoc technical committees were formed to set up the GCC standard specifications and technical regulations on vehicles and their accessories, producing 83 GCC standard specifications and technical regulations applicable to vehicles and tires. In addition, 3,480 vehicle models were proven conforming to GCC standard specifications last year 2012, together with 20,571 types of tires from over 440 specialized companies worldwide.
In pursuit of the GCC member countries and the Republic of Yemen to build confidence in the results of conformity assessment activities in the GCC single Market ; Member States established the " GCC Accreditation Center GAC" who covers accreditation of testing and calibration laboratories, inspection bodies and certification bodies. The center is a key pillar within the infrastructure of conformity assessment of products and services in the GCC common market , and it accreditations contribute to the achievement of trust and credibility with the consumer towards the goods and products that are consumed or used.
The GAC regional establishment agreement was approved in the seventeenth meeting of the GSO Council of the standardization Organization of the Cooperation Council for the Arab Gulf States GSO (Riyadh, May 8, 2013 m) , the center started accreditation services for laboratories , inspection bodies and certification bodies since the 1st of January 2014.
Aware of the importance of international recognition of accreditation certificates , the Member States built a system in conformity with the international standards , which enabled the center to join the accreditation international community and got the membership of the International Laboratory Accreditation Cooperation (ILAC) and the Asia Pacific Laboratory accreditation Cooperation (APLAC). The center actively participates in many committees of these organizations, and seeks to enhance and upgrade the level of accreditation services in Member States.
ESMA was established as the sole standardization body in the UAE under the Law No. 28/2001. The board of directors chaired by H.E. Dr. Rashid Ahmed Bin-Fahad, the Minister of Environment & Water in the UAE is comprising representatives of the main parties involved in the standardization of the UAE. The board is the dominant affairs and lay down its policy and adopting all the suitable procedures to ensure efficient performance to its assignments.
Opening Ceremony
09:50 – 09:00

Speech of the UAE Minister of Environment and Water

Member of GSO Board of Directors

His excellency Dr. Rashid Ahmad Bin Fahad

Speech of the Secretary General of the GCC Standardization Organization (GSO)

His excellency Mr. Nabil Ameen Molla

Speech of APLAC Chair Mr Nigel. Jou

Asia Pacific Laboratory Accreditation Cooperation

Speech of ILAC vice -Chair Mrs Marih Malmqvist

International Laboratory Accreditation Cooperation

Speech of sponsors

09:50 – 10:00
Brief Break

(10:00 – 11:40) Session 1 :

The role of Accreditation in the development of Quality Infrastructure.

Chaired by GSO Secretary General Mr. Nabil Ameen Molla

10:00 – 10:20

The GCC Accreditation Center GAC in the service of GCC Market.

Saud R. Al-Askar Accreditation Director GAC

10:20 – 10:40

HKAS in support of Hong Kong economy

Mr W W Wong Executive Administrator

10:40 – 11:00

The value of accreditation to the UK Economy

UKAS Chied Executive Mr. Paul Stennett

11:00 – 11:20

Role of ARAC in supporting National Infrastructures in Arab Countries

Hasan Qasem – ARAC Secretary- Director of Standardization and Metrology Center – AIDMO

11:20 – 11:30
Questions and discussions
11:30 – 11:40
Coffee Break

(11:40 – 14:40) Session 2

Proficiency Testing…an effective tool to enhance the quality of results

Chaired by ESMA Director General E. Mohammed Saleh Badri

11:40 – 12:00

New developments of the statistical tools for proficiency testing.

Daniel Tholen

12:00 – 12:20

How does the European authorities use PT providers to regulate the market.

BIPEA – Eric ZIEGLER

12:20 – 12:40

Challenges to develop PT programs responding to growing needs and fast technological developments.

AsureQuality – NewZealand

12:40 – 13:00

How to investigate the national needs in PT programs

TSE experience

13:00 – 13:10
Questions and Discussion
13:10 – 14:40
Prayer Time and Lunch

(14:40 – 16:15) Session 3:

Laboratory networks at national and regional level and their role in supporting market surveillance and developing testing and calibration services

Chaired by GSO Conformity Department Director E. Saud R. AL-Askar

14:40 – 15:00

EUROLAB: Its history and role in supporting market surveillance

15:00 – 15:20

Role of Industrials in the requirements harmonization in GCC region

The Middle East Lighting Association (MELA)

15:20 – 15:40

GCCLABits role and perspectives

GCCLAB Private labs committee chair

15:40- 16:00

Achieving laboratory consistency – beyond the QMS

UL – Underwriters Laboratories

16:00 – 16:15
Coffee Break

Workshop (16:15 – 17:00)

Interpretation of the results of PT programs organized in member countries

Chaired by Mr. Daniel Tholen

16:15 – 16:45

BIPEA PT programs in food and drinking water field

Al-Borg laboratories PT program in the field of medical laboratories

16:45 – 17:00

Signing ceremony and closure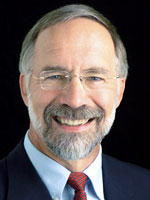 Daniel Tholen
Currently: working as an independent consultant, trainer, and assessor, for 19 years. Working part time for US Centers for Disease Control, Laboratory Services Division, 15 years. Lead Assessor for American Association for Laboratory Accreditation (A2LA), 12 years. Liaison for International Laboratory Accreditation Cooperation (ILAC), to ISO Technical Committee 69 on Application of Statistical Methods. Convener, ISO TC69/SC6/WG9 for revision of ISO 13528.
In the past: Convener, ISO CASCO WG28 for development of ISO/IEC 17043. Chairman of APLAC Proficiency Testing Committee. Member and Convener of many consensus standards projects for Clinical Laboratory Standards Institute (CLSI). Employed as Senior Statistician for College of American Pathologists, 14 years.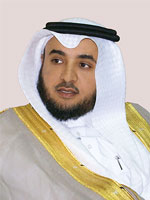 Saud Rashed AL ASKAR
Director of Conformity Assessment Department (GCC Standardization Organization – GSO)
Master of engineering in Agricultural industry from KING SAUD University (2000);
Director of Conformity Assessment Department AT GCC Standardization Organization – GSO, since 2004;
Acting Secretary General of GSO (Marsh – October 2008);
President of the Gulf Committee for Conformity Assessment (GCCA), committee responsible for setting up the new Gulf Regulatory System for Safety Monitoring in the GCC (2004-2014);
President of the Gulf Steering Committee for Accreditation, responsible for setting up, coordination and management of the Gulf System of Accreditation (2004-2013);
Technical Manager of The Gulf Accreditation Center since January 2014;
Member of the Gulf Committee for Food Safety, committee responsible for setting up unified GCC regulations and procedures for food safety and circulation within member states (2004-2013);
GSO representative in the GCC Committee for Consumer Protection;
GSO representative in the GCC Committee for custom Union.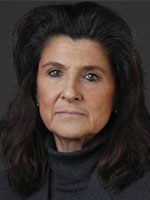 Merih Malmqvist Nilsson
Head of Swedac's international secretariat, vice chair of the international organisation for laboratory accreditation, ILAC.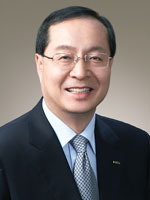 Dae-Im Kang
Dae-Im Kang obtained his Ph.D. from Korea Advanced Institute of Science and Technology (KAIST) in Mechanical Engineering.
Dr. Kang has been working at the Korea Research Institute of Standards and Science (KRISS), the National Metrology Institute of Korea since 1982. He focused on the establishment and development of the national standards system in the field of Force and Torque which were the core elements of Korean industry development. He has over 60 papers published and over 110 patents applied or registered.
He served in various positions including the Head of Mass & Force Center, Director of Physical Metrology Division, and the Vice President of KRISS. In December 2011, he was appointed as the 11th President of KRISS.
He has actively worked as a metrologist and served the Korean and Global Metrology Community. For his outstanding R&D achievements and leadership, he received the Order of Science and Technology Merit by the President of Korea in 2007.
He worked as the President of International Measurement Confederation (IMEKO) from 2009 to 2012, and since December 2012, is serving as the Chairperson of the Presidents' Council of National S&T organizations, which comprises of 48 Research Institutes. He has been recently elected and is serving as a CIPM Member.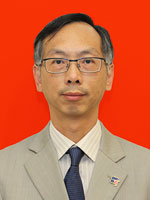 WONG Wang-wah
Mr WONG Wang-wah is the Executive Administrator of Hong Kong Accreditation Service (HKAS) and Product Standards Information Bureau (PSIB). HKAS and PSIB are set up by the Government of the Hong Kong Special Administrative Region under the Innovation and Technology Commission to provide accreditation service and product standards information to the public. Mr Wong is responsible for the administration and management of HKAS and PSIB.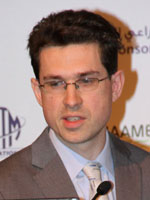 Eric ZIEGLER
BIPEA Scientific graduated from the chemistry engineering school of Rennes (France). worked seven years in an environment laboratory, in charge of the chromatography service. joined Bipea almost four years ago, as scientific and technical adviser. he is especially in charge of the Water and Environment PTs.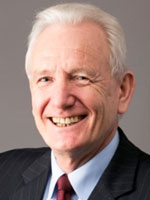 Paul Stennett
Paul Stennett is the Chief Executive of UKAS and also its wholly-owned subsidiary company, Clinical Pathology Accreditation (UK) Ltd, which assesses medical laboratories.
Paul Stennett has a background in commercial Research and Development. Following graduation from Reading University, he has worked for a number of international companies such as Mars Inc, Lafarge SA and 3i Venture Capital in positions such as European R&D Director, European Marketing Director and CEO of two R&D centres based in Germany and the UK.
Paul Stennett joined UKAS as CEO in 2003 and was appointed CEO of CPA (UK) Ltd in 2007. He is also a Member of the BIS Measurement Strategy Board and was appointed MBE in the Queen's New Year's Honours list, 2008 for services to business and pathology.
Paul Stennett was also recently awarded an Honorary Fellowship of the Royal College of Pathologists recognising the importance of accreditation in underpinning quality and patient safety in medical laboratories.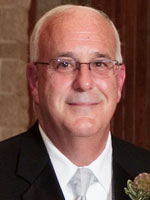 Joseph Taylor
Joe Taylor presently serves as the Director Global Quality at UL LLC. He is responsible for the development and refinement of UL's Quality Management System used in the in fulfillment of customer, accreditation and business expectations.
Prior to joining UL in 2004, Joe served for 24 years in the telecom industry holding progressive Quality Management Leadership roles across Corporate Quality, Research & Development, and Manufacturing Operations. During this time, he was an active member of the Quality Excellence for Suppliers of Telecommunications (QuEST) Forum and served as Chairman of the Oversight Workgroup during the creation of the TL 9000 international Quality Management System.
He also served for 5 years as Senior Examiner, Award Office Editor, and Examiner Training Facilitator for the Lincoln Awards for Excellence (IL State level of the Malcolm Baldrige National Quality Award).
Joe earned his Bachelor of Science Electrical Engineering degree from Villanova University in Pennsylvania.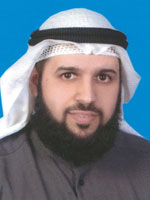 Abdulaziz A. Al-Obaidan
Director of the Laboratory Inco – Kuwait
Obtained B.Sc. in Mechanical Engineering from The Ohio State University (U.S.A.) in 1998.
Vice Chairman & Managing Director of INCO-LABS based in Kuwait since 2004. Specialized laboratories in Construction Materials Testing, Geotechnical Investigation, Calibration, Surveying, Structural Evaluation and Environmental Testing. Cares of the Company's accreditation according to ISO/IEC 17025:2005 from The American Association for Laboratory Accreditation (A2LA) in the field of CMT, Geotechnical and Calibration.
Elected as Vice President of the Steering Committee of GULFLAB, a non-profit cooperation for all laboratories established in GSO member states , and operates under the umbrella of the GSO (GCC Standardization Organization).
Adel Osama Sayed
Quality Manager, Al Borg laboratories -Saudi Arabia | UAE | Qatar | Sudan
Oversee and monitor the implementation of quality management, and patient safety activities through Al Borg laboratories.
Led Al Borg laboratories team toward different certification and accreditation programs (CAP – JCI- ISO 15189-ISO 9001-SASO)
Designed national Interlaboratory Quality Assessment Surveys (IQAS) within laboratories in KSA as a tool for monitoring laboratory performance, Increasing confidence in the accuracy of the laboratory's testing results.
Master Degree of Science in Biochemistry
Diploma of TQM in healthcare from AUC
Registered Auditor for QMS (ISO 9001:2008) from IRCA
Member of American Society for Quality (ASQ) , Saudi Quality Council (SQC), Egyptian Society for Quality (ESQ)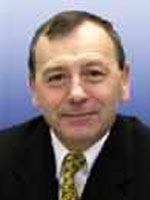 Jiri Sobola
Jiri Sobola spent practically whole professional life in area of conformity assessment. He started as technician in optical laboratory and was growing step by step to the position of head of laboratory for fine mechanics and optics, automation elements and medical devices. He assisted to UNIDO in several projects for developing countries, last one was Chief Technical Advisor to Standards Organisation of Nigeria where he spent 7 years. Following 15 years he was acting as Managing Director, CEO, of Technical and Test Institute for Construction in Prague, playing active role in number of European professional associations and institutions including Eurolab where is he president since April 2011. Currently he works for European Commission, DG Enterprise, as consultant for area of sustainable development and construction.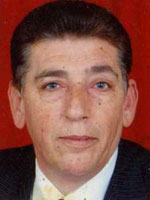 Hasan Qasem
ARAC Secretary- Director of Standardization and Metrology Center- Arab Industrial Development and Mining Organization (AIDMO)
Director of Standardization and Metrology Center
Supervise the Standardization and Metrology activities in AIDMO;
Perform the daily works of ARAC;
Monitor the execution of the decisions and recommendations made by the Executive Committee and the General Assembly, and shall coordinate with ARAC members in terms of such decisions and recommendations;
Monitor the reports and studies approved by the General Assembly;
Represent ARAC to Judicial and legal institutions;
Prepare the meetings of the General Assembly, the Executive committee and elaboration of their minutes; and Accomplish any other mission given by the General Assembly or the Executive committee.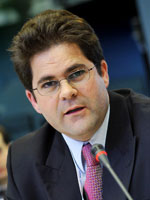 Gerald Strickland
Gerald Strickland works with a range of global stakeholders to facilitate the alignment of international energy efficiency and environmental policy with a particular focus on the lighting sector. Previously Secretary General of the European Lighting Companies Federation, he played a key role in securing mandatory federal legislation for the phase out of inefficient lighting across the European Union. Gerald has also served as an advisor to the Australian Department of Climate Change & Energy Efficiency, the National Reform & Development Commission of the People's Republic of China, the UN Environment & Development Programs, the World Bank, the International Energy Agency and numerous leading international lighting manufacturers.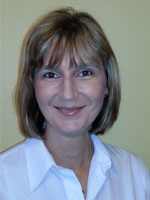 Gordana Aleksic
Gordana Aleksic is Business Manager of Global Proficiency New Zealand and Australia.
Gordana is responsible for leadership of the Business Development and Technical teams to ensure development projects and service delivery are compatible with technical and resourcing capabilities, and are developed to meet required technical and quality standards.
Gordana holds a Master Degree in Food Microbiology and a Degree in Business Management, and has extensive commercial laboratory experience.