GSO Announces its Training Plan for 2023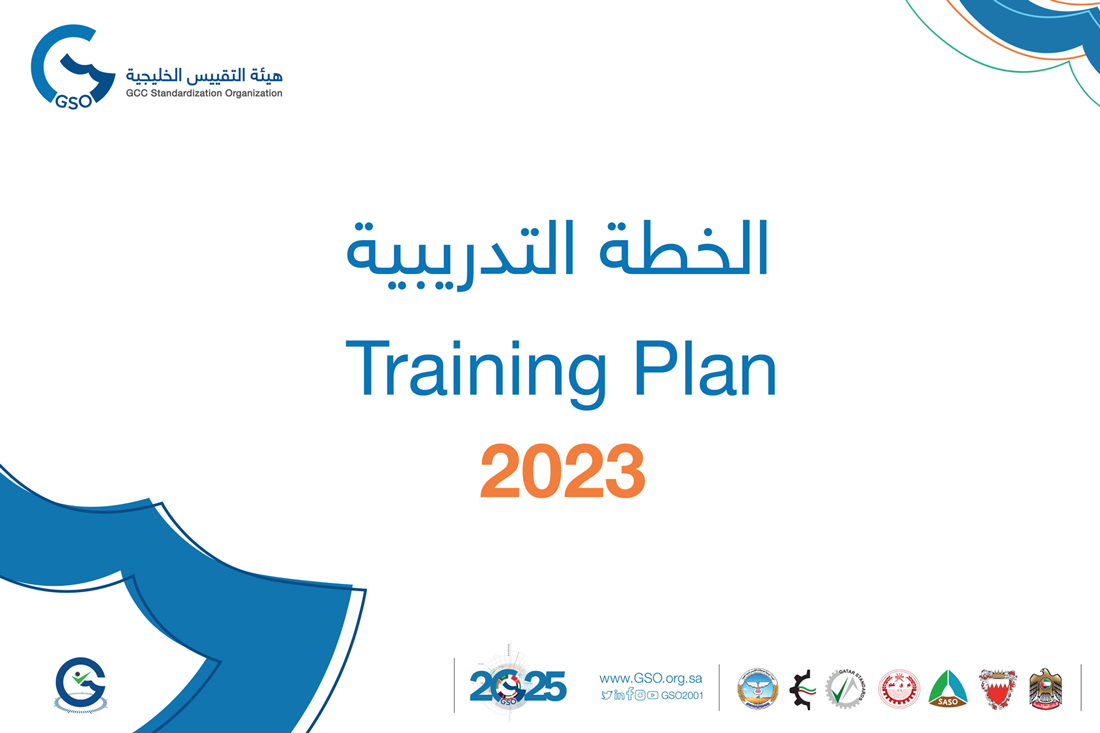 The GCC Standardization Organization (GSO) has announced its training program plan for 2023 in the field of standards, metrology, conformity and various disciplines related to standardization.
The plan was announced through the Gulf Standardization Training Center of GSO.
His Excellency Mr. Saud bin Nasser Al-Khuasibi, President of GSO, stated that it is envisaged that the training program plan for 2023 will contribute  to the development and enhancement of human cadres in the national standardization bodies (NSBs) in the Member States and the various concerned authorities, and those concerned with the fields of standardization, as well as qualifying them to meet the requirements of professional work and raising awareness of the importance of standardization and the various related activities.
He pointed out that the GSO intends to organize fifteen training programs and workshops according to a timetable, where a number of which will be implemented virtually, and others will be physically held in a number of the member states of GSO in cooperation with the NSBs in the member states.
His Excellency added that the list of the programs and training courses include a program for qualifying the team leader for auditing conformity assessment bodies (notified bodies), safety requirements in the Gulf standard for E-Vehicles, the application program for quality infrastructure, as well as metrology in ionizing radiation: measurement and calibration of neutrons and radioactive pollution according to the requirements of international standards ISO 8529 and ISO 8769, in addition to the skills of facilitating and leading technical committee meetings and workshops.
It also includes a program for developing technical regulations and assessing the impact of regulation (regulatory impact), a workshop on "twinning with international technical committees", as well as a workshop for the participation of stakeholders in developing the work of Gulf standards and technical regulations, Gulf technical regulations for tires, and GSO 2654 2021: The International Chemical Classification System (GHS).
The list of training programs also includes the Gulf Standards Forum 2023, the GSO OIML R117: Measuring Systems for Liquids Other than Water, best practices for participating in Codex Alimentarius Commission meetings, as well as the requirements of the Gulf Building Code, in addition to the Standards Camp 2023.
Training programs can be viewed through the following link: www.gso.org.sa/tr