GSO Participates in ISO and DEVCO Meetings and Signs MoUs for Technical Cooperation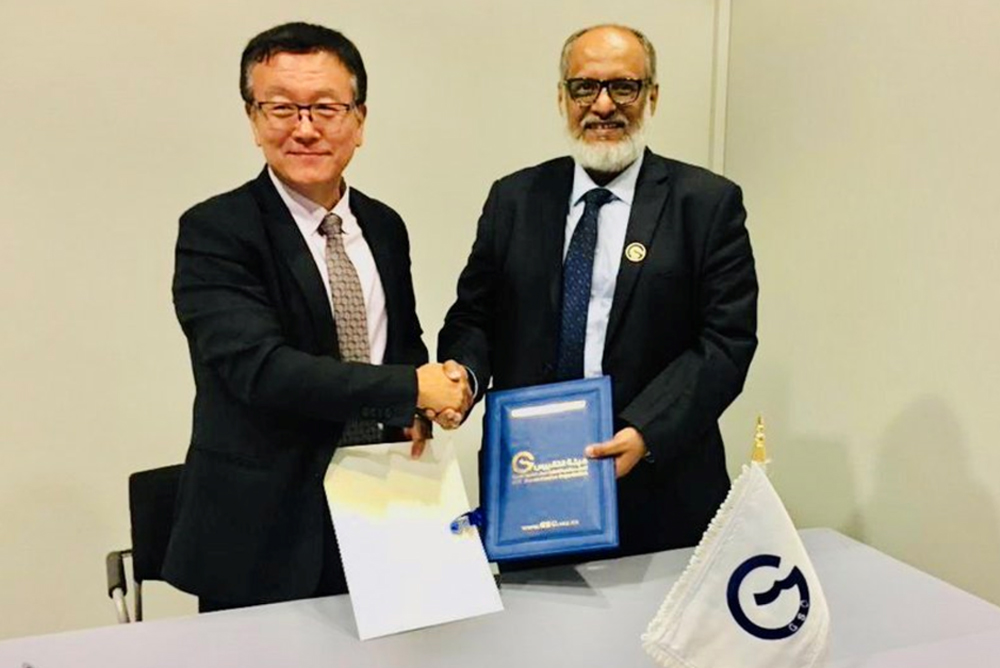 The GCC Standardization Organization (GSO) participated in the 42nd Annual Meeting of the ISO General Assembly for 2019, and the 53rd Meeting of the ISO Committee for Developing Countries (DEVCO) during the period 16-20 September 2019, in Cape Town.
GSO has held a number of bilateral meetings, most notably with the European Committee for Standardization (CEN)  and the European Committee for Electrotechnical Standardization (CENELEC) to evaluate the Executive Program 2019 and discuss the proposed areas of cooperation for the 2020 Action Plan. This was after the GSO was selected by the CEN-CENELEC as one of the five most important priorities around the world for technical cooperation until 2022, namely China, Japan, India and the African Standardization Organization (ARSO).
Bilateral meetings were also held with Underwriters Laboratories (UL) to discuss technical cooperation in the field of standards and capacity building programs. In addition, a meeting with the ASTM International to discuss areas of cooperation and evaluation of current activities within the framework of the MoU signed between the two sides. Also, a meeting was held with the Malaysian Standards Department to discuss cooperation in the field of harmonization of standards, especially in the field of Halal, cosmetics and capacity building programs.
GSO signed several MoUs and technical cooperation with a number of international and regional organizations, the most important of which is, a Memorandum of Technical cooperation with the International Telecommunication Union (ITU) in the field of standards, information exchange and technical capabilities programs, Memorandum of Technical Cooperation with the ISO, as well as two Copy Right License Agreements for Access to European Standards with (CEN) and (CENELEC).
Furthermore, GSO has also renewed its MoU with the Indonesian Standards Organization (BSN), in addition, signing an executive program for 2020 with the American National Standards Institute (ANSI) within the framework of the MoU signed between the two sides.