GSO Organizes Gulf Standardization Week 2019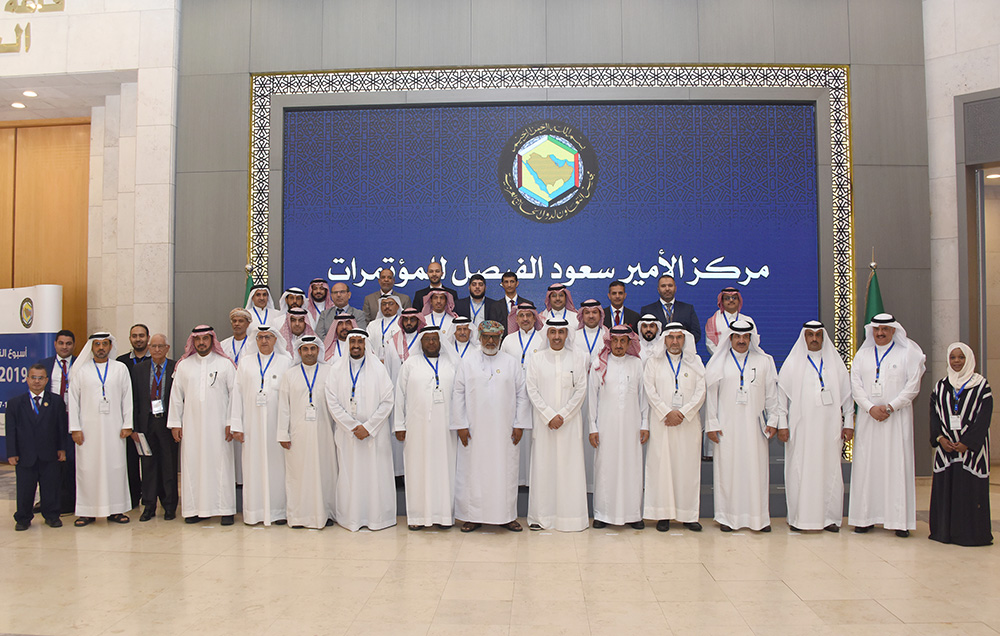 Under the patronage of His Excellency Dr. Abdullatif Al-Zayani, Secretary-General of the Gulf Cooperation Council (GCC), the GCC Standardization Organization (GSO), in cooperation with the General Secretariat of the (GCC) has organized the GCC Standardization Week 2019 during the period 14-17 October in Riyadh.
At the opening of the Gulf Standardization Week, HE Hamad bin Rashid Al-Marri, Assistant Secretary-General for Legislative and Legal Affairs, in his speech he praised the role of GSO and its constructive role in enhancing cooperation and integration among the GCC countries in the field of quality, adoption, and development of standards and providing a suitable environment   in various fields.
HE Saud bin Nasser Al-Khusaibi, Secretary-General of the GCC Standardization Organization, in the speech he explained that the date of the GCC Standardization Week was chosen to coincide with the GSO celebration of the International Standardization Day, In 14th of October each year. the anniversary of the establishment of the International Organization for Standardization (ISO). Which was established in (October 14, 1947), The "Video standards create a global stage" was chosen as a theme for this year.
In addition he mentioned that the three international organizations issued a speech highlighting the standards and techniques of video that have made a big change in our world, and achieved a revolution in the areas of entertainment, It has revolutionized entertainment, connected friends and families around the world, enriched people's experiences and expertise in communications, and has dramatically enabled major improvements in medical care and education.
His Excellency added that GSO aims, through organizing the Gulf Standardization Week, to introduce the various standardization activities and their importance to protect the health and the safety of the consumers, as well as the environment and the national economy, and its role in supporting the industry and the development of national exports to the GCC countries and access to international markets.
The GCC Standardization Week 2019 lasted for four days with the participation of more than (20) speakers reviewing (10) different topics about the Gulf standards, and the role of the GCC standardization bodies in the Gulf standards, In addition to review the Gulf experiences in the areas of conformity, facilitating trade exchange, standardization technology and the role of media in disseminating standardization awareness.