GSO celebrates World Standards Day 2019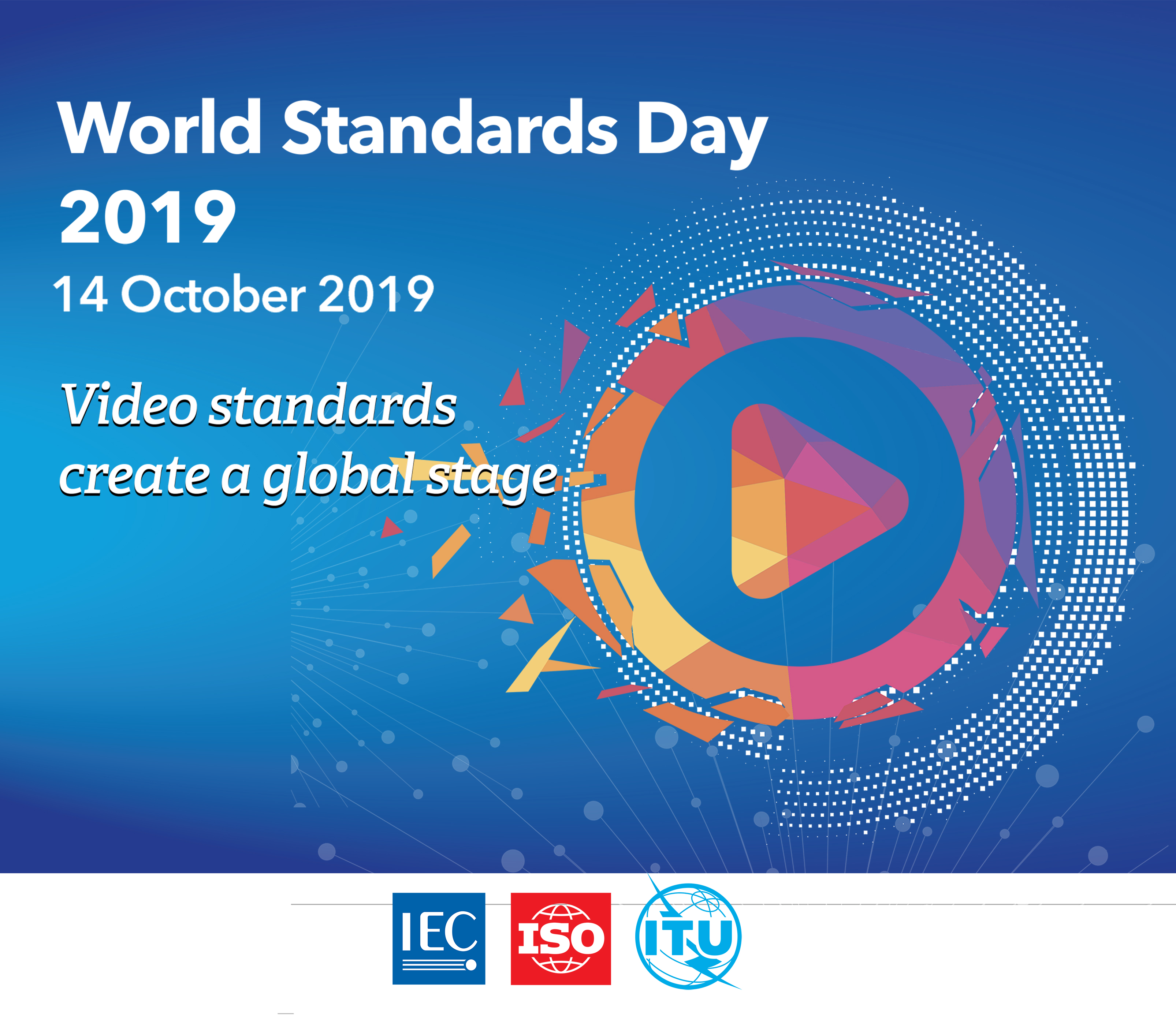 The GCC Standardization Organization (GSO) is participating in the celebration of the International Standardization Day, which falls on 14TH of October each year, the anniversary of the establishment of the International Organization for Standardization (ISO), which was established in 1947. This year's celebration comes under the slogan" Video standards create a global stage"
In his speech on this occasion, His Excellency Mr. Saud bin Nasser Al-Khusaibi, GSO Secretary-General, said that the GSO and other standardization bodies worldwide are celebrating annually on the occasion of World Standards Day as a collective initiative to pay tribute to the joint efforts of standardization bodies and thousands of experts and specialists from all over the world in the creation and development of international standards.
His Excellency explained that the slogan of this year's International Day of Standards sheds light on the standards and techniques of video that have made a big change in our world, and achieved a revolution in the areas of entertainment, It has revolutionized entertainment, connected friends and families around the world, enriched people's experiences and expertise in communications, and has dramatically enabled major improvements in medical care and education.
He added that "innovation in recent decades has made a huge leap forward in visual quality video. The video became publicly available in high quality and helped people around the world share their stories and experiences in live animation, Instead, the videos were presented with virtual reality with 360 degrees, as well as 3D, all of these benefits in the development or accessibility of video technologies depend primarily on international standards.
He pointed out that the efforts made to standardize video compression algorithms in collaboration with the International Electrotechnical Commission (IEC), the International Organization for Standardization (ISO) and the International Telecommunication Union (ITU) were honored with two Primetime Emmy Awards. Recognizing the importance of standards in supporting the ability of industry and technology development to meet the growing market demand for video as one of the most intensive applications operating across global networks.
He also pointed out that GSO is organizing the GCC Week during the period 14th-17th of October to coincide with the celebration of the International Standards Day 2019, under the patronage of His Excellency Dr. Abdul Latif bin Rashid Al Zayani, Secretary-General of the Gulf Cooperation Council, in order to publicize the various standardization activities and their importance in protecting the health and safety of the consumer and the environment and supporting the national economy. As well as its role in facilitating trade exchange and support the national industry, and a number of GSO e-services and projects for 2019 will be launched during the event.
It is worthy to mention that the heads of the three major international organizations concerned with international standardization, the (ISO), (IEC) and the (ITU), each year issue a joint speech addressing a specific sector and highlighting the usefulness of international standards in this sector.