GSO Signs an MoU with the Muslim World League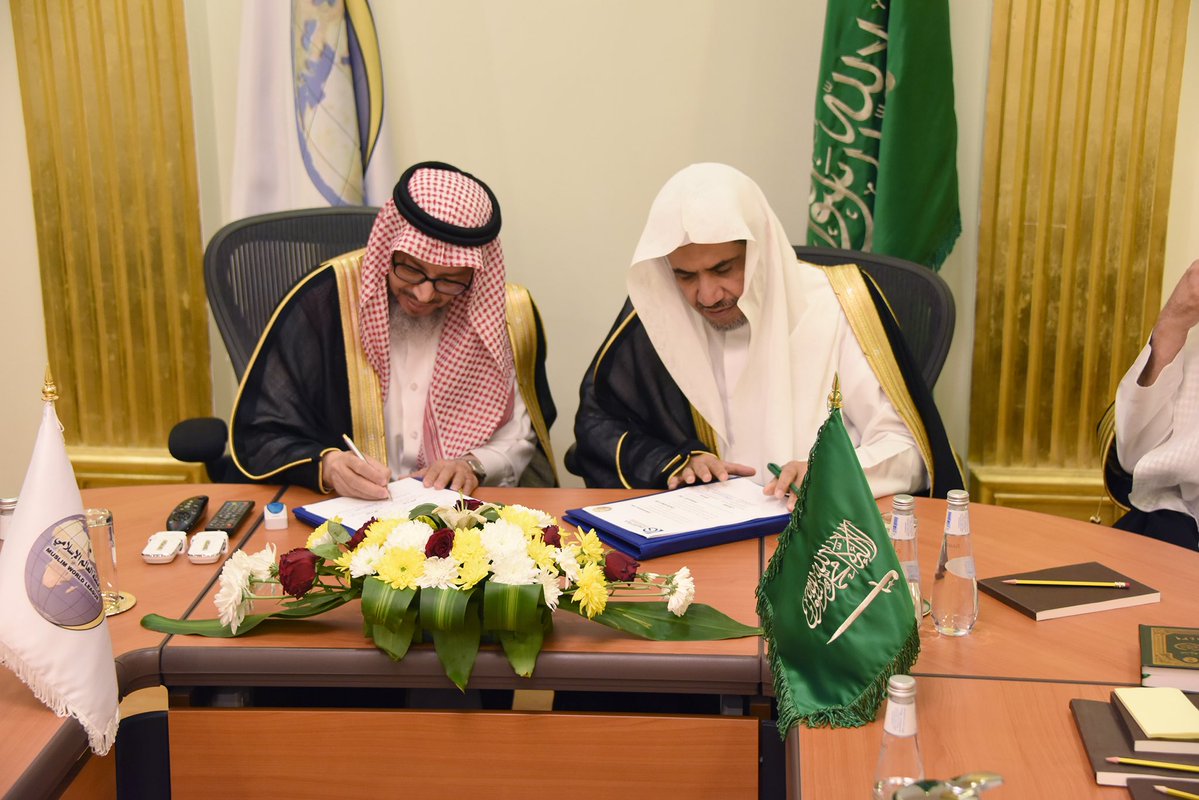 The Secretary General of the GCC Standardization Organization(GSO), HE Mr. Nabil bin Amin Molla, visited the headquarters of the Muslim World League  in Riyadh on April 19, 2018, during which he met with the Secretary General of the Association Muhammad bin Abdul Karim bin Abdulaziz Al-Issa and a number of officials.
The visit aimed to discuss areas of joint cooperation in the field of Halal, and the conclusion of the visit was the signing of a (MOU) between the two sides.
It is worth mentioning that the Muslim World League is an international non-governmental Islamic organization based in the Holy City of Makkah. Its goal is to clarify the true message of Islam.  It is engaged in propagating the religion of Islam, elucidating its principles and tenets, refuting suspicious and false allegations made against the religion.
he Muslim World League was founded in accordance with a resolution adopted during the meeting of the General Islamic Conference, which was held in Holy Makkah on the 14th of Dhul Hijjah 1381 Hijra corresponding to the 18th May 1962.