GSO Organizes a Symposium for the Ambassadors of Standardization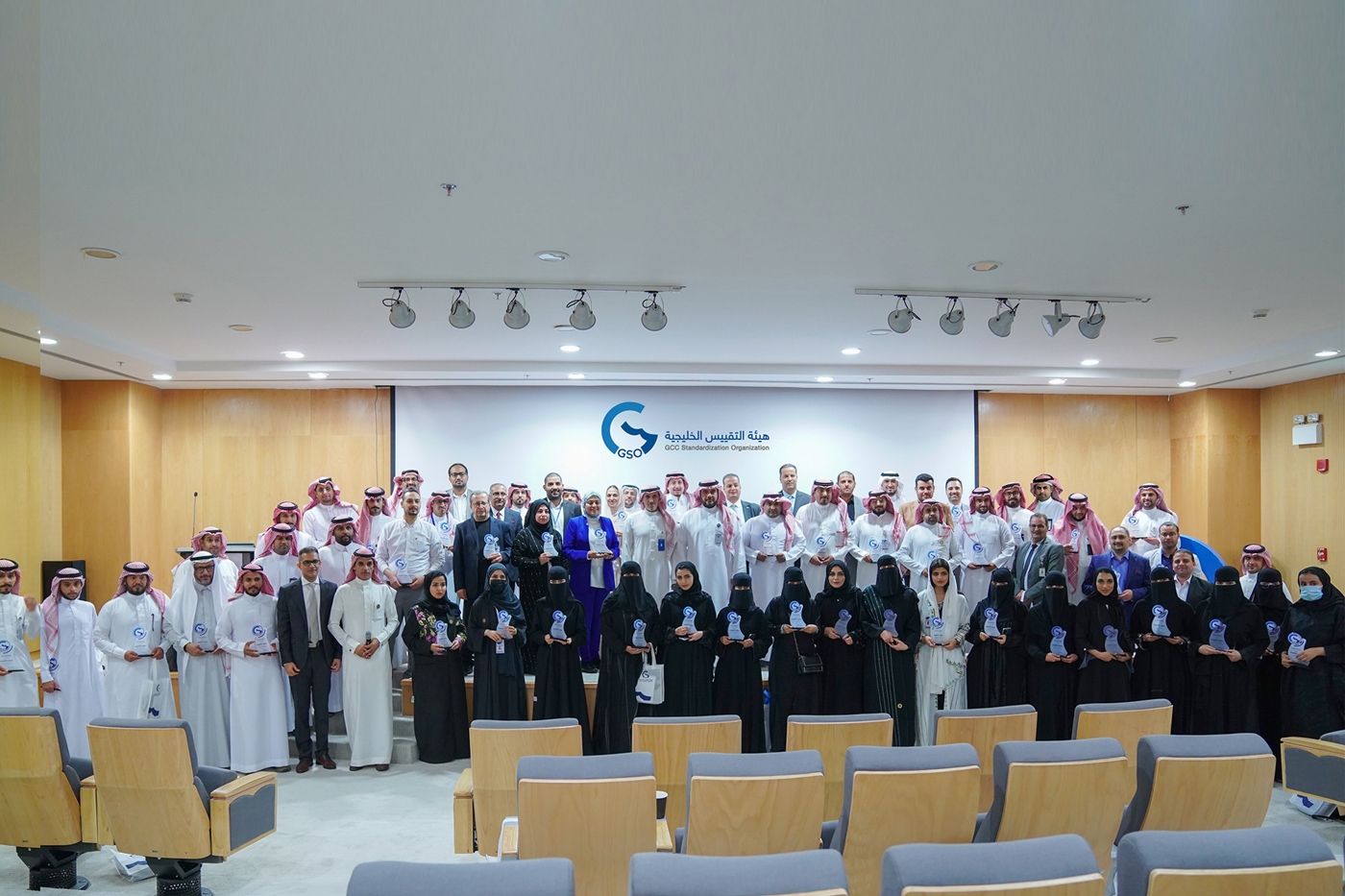 GCC Standardization Organization (GSO) organized a symposium targeting the standardization ambassadors, entitled " General Symposium for Standardization", in which more than 100 members of the standardization ambassadors from various governmental and private sectors participated.
The symposium was organized at GSO headquarter in the Diplomatic Quarter, Riyadh, on 24 May 2023, and was inaugurated, in the presence of His Excellency Mr. Saud bin Nasser Al-Khasibi, President of GSO.
The symposium tackled several important topics which were presented by GSO experts and specialists in the form of lectures, introducing GSO, the activities of standards development and technical committees.
Light was also shed on the conformity system for cars, motorcycles and tires, the Gulf conformity mark for household electrical appliances and toys, and the notification system for notified bodies for conformity assessment.
The symposium also contained important lectures about standardization in education, as well as the Gulf technical regulations, the technical committee for conformity assessment, and GSO digital infrastructure.
The symposium aimed to promote the culture of standardization among the members of the ambassadors of standardization and propagate awareness about its importance, in addition to building and developing their knowledge capabilities in the various fields of standardization.
It is worthwhile mentioning that the "standardization ambassadors" initiative is a voluntary initiative launched by GSO  with the objective of activating community participation by attracting specialists and interested persons in the member states to contribute to spreading the culture of standardization and raising awareness of its importance and its relevance to our daily life, in addition to contributing to building and developing the knowledge capabilities of ambassadors of standardization in the fields of standardization by providing them with the opportunity to participate in seminars and public events related to standardization, as GSO firmly believes in the role of society in all its segments in contributing to spreading awareness of standardization.