GSO Participates in the UN COP27 and the Saudi's Initiative of Clean Fuel Solutions for Cooking, Sharm El-Sheikh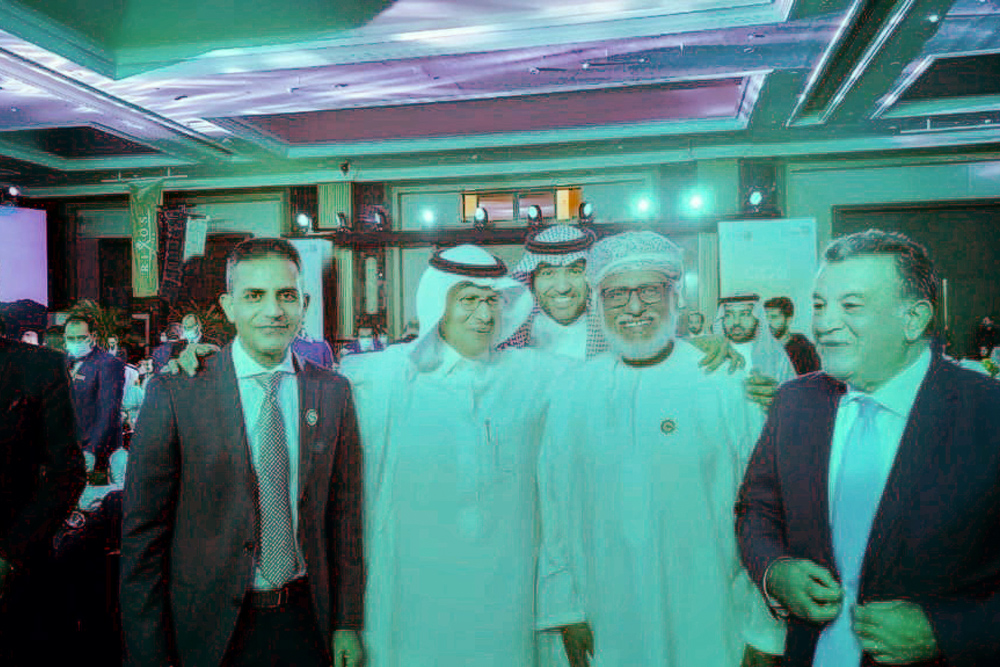 The GCC Standardization Organization (GSO) participated in the United Nations Climate Change Conference in its COP27 edition, which was inaugurated by His Excellency the Egyptian President, Abdel Fattah El-Sisi, in Sharm El-Sheikh during the month of November, at the level of leaders, with the participation of a number of world leaders and heads of government, and international personalities and experts, in an event striving to find solutions to the problems afflicting the planet.
GSO participation in a number of conference activities is stemming from the importance it attaches to climate change, environmental protection and carbon emission reduction programs. So far, more than (26,500) unified Gulf standards and technical regulations have been approved and issued for various products and services, which directly contribute to achieve the goals of sustainable development and important issue, including climate change, reducing the depletion of natural resources, protecting the environment and renewable energy.
On the sidelines of the participation, His Excellency Mr. Saud bin Nasser Al-Khasibi, GSO President accompanied by the participating delegation, visited a number of pavilions, including the pavilion of the Kingdom of Saudi Arabia, the Kingdom of Bahrain, the United Arab Emirates, the Sultanate of Oman and the State of Qatar, and listened to a detailed explanation from those in charge about the most important initiatives of the relevant member states, namely; climate change, reducing the depletion of natural resources, protecting the environment and renewable energy.
On the other hand, GSO participated in the event about clean fuel solutions to provide food in line with the Green Middle East initiative organized by the Saudi Arabia Pavilion, under the patronage of His Royal Highness Prince Muhammad bin Salman bin Abdulaziz Al Saud, Crown Prince and Prime Minister, on November 10, 2022. GSO participation came as a result of the kind invitation of His Royal Highness Prince Abdulaziz bin Salman bin Abdulaziz, Minister of Energy in the Kingdom of Saudi Arabia, and in the presence of a number of Their Excellencies ministers and regional and international leaders.
At the event, GSO also witnessed the launch of the carbon capture and storage initiative, in partnership between the Ministry of Energy and Aramco, to establish one of the largest global centers for capturing, using and storing carbon, which is scheduled to start operation in Jubail Industrial City by 2027.
It is worthwhile mentioning that it was announced that the UAE will host the climate change conference in its next edition, COP28, in Dubai in 2023.