GSO participates in the 28th General Assembly of the African Organization for Standardization (ARSO)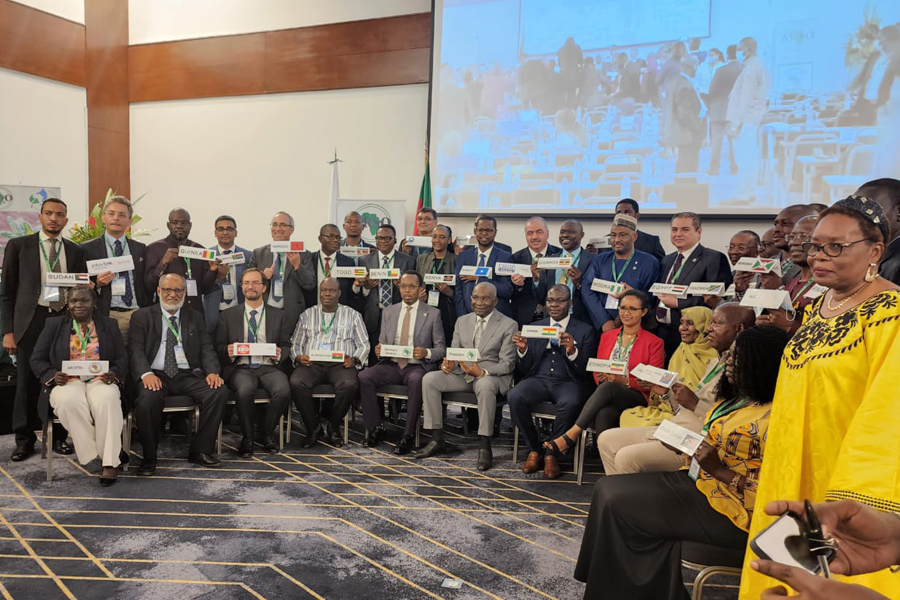 The GCC Standardization Organization (GSO) participated in the 28th General Assembly of the African Organization for Standardization (ARSO) within the organization's week, which was hosted by The Government of the Republic of Cameroon through ANOR, Yaoundé, during the period from June 27 to July 1, 2022, under the Theme: "the Standards We Want – African Union Agenda 2063 and African Continental Free Trade Area: "The Role of Standardization and Conformity Assessment During a Journey of 41 Years".
His Excellency, GSO President, Mr. Saud bin Nasser Al-Khusaibi, stressed that the GSO's participation in this meeting comes within the GSO's vision to enhance its leading role as a regional standardization organization, in light of the ambitious strategy to build bridges of sustainable partnership and open areas of cooperation with the standardization organizations, and enhance its brand and image, and activate its presence at the regional and international levels in order to achieve its desired goals in cooperation with member states.
Al-Khusaibi explained that this meeting represented an excellent opportunity to exchange views, ideas and areas of joint cooperation with the new president of ARSO, Prof. (Alex Dodoo) (for the period June 2022-2025), and Dr. Hermogene Nsengimana, the Secretary-General, as well as with representatives of more than (27) international and regional standardization organizations, and national standards bodies participated in this meeting, including the ISO Secretary-General, the representative of the International Electrotechnical Commission (IEC), the Secretary-General of the Islamic Standards and Metrology Institute (SMIIC), the Director of International Cooperation of the American Society for Testing and Materials (ASTM), and representatives of the British Standards Institute (BSI), the European Committee for Standardization and the European Committee for Electrotechnical Standardization (CENCENELEC), and many others.
GSO had signed a memorandum of understanding (MoU) with the African Standardization Organization (ARSO) on June 19, 2019, with the aim of enhancing cooperation in the field of standards and conformity, capacity-building programs, exchange of information, experts, and successful practices between the two sides in order to facilitate trade exchange and remove trade technical barriers within the principles of the WTO.
It is worth mentioning that the African Standardization Organization (ARSO) was established on August 17, 1977 and includes 42 members of the African Union – until May 2022 – with the aim of facilitating trade between African countries and countries of the world, by harmonizing, providing and facilitating the implementation of standards; Where the organization issued about (1234) African standards through (87) specialized technical committees.