GCC Standardization Organization Receives the Governor of the Saudi Standards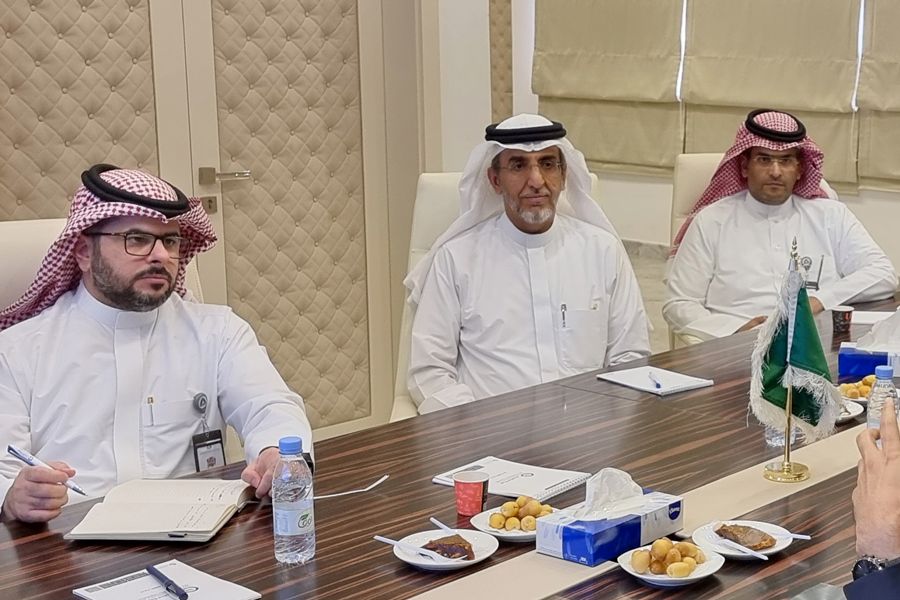 His Excellency Mr. Saud bin Nasser Al-Khusaibi, President of the GCC Standardization Organization (GSO), received H.E. Dr. Saad Al-Qasabi, Governor of the Saudi Standards, Metrology and Quality Organization (SASO.
During the meeting, discussions tackled the latest developments in the technical work, level of progress in implementing the strategic performance indicators for the first half of 2022, and strategic projects and initiatives in line with the strategic plan of GSO 2025.
The meeting touched on topics and arrangements for holding the upcoming meeting of the Ministerial Committee for Standardization Affairs and the Technical Council in the last quarter of this year.
The two sides also reviewed the action plan of the priorities of the agreed initiatives and events guided by the vision of the Custodian of the Two Holy Mosques King Salman bin Abdulaziz, and his Crown Prince, His Highness Prince Muhammad bin Salman, aimed at boosting joint Gulf action.
This visit comes within the framework of supporting GSO in achieving its mandate and strategic direction to unify the various standardization activities and follow up their implementation and commitment to them, in cooperation and coordination with the national standardization bodies in the member states to raise the efficiency and competitiveness of Gulf industries and develop their production and service sectors, in a way that contributes to facilitating trade exchange, consumer protection, environment and public health, supports the Gulf economy and achieves the requirements of the customs union and the Gulf common market.
It is worthwhile mentioning that the Kingdom of Saudi Arabia chairs this year the Ministerial Committee for Standardization Affairs and the Technical Council of GSO.