GSO Technical Council held its 48TH Meeting virtually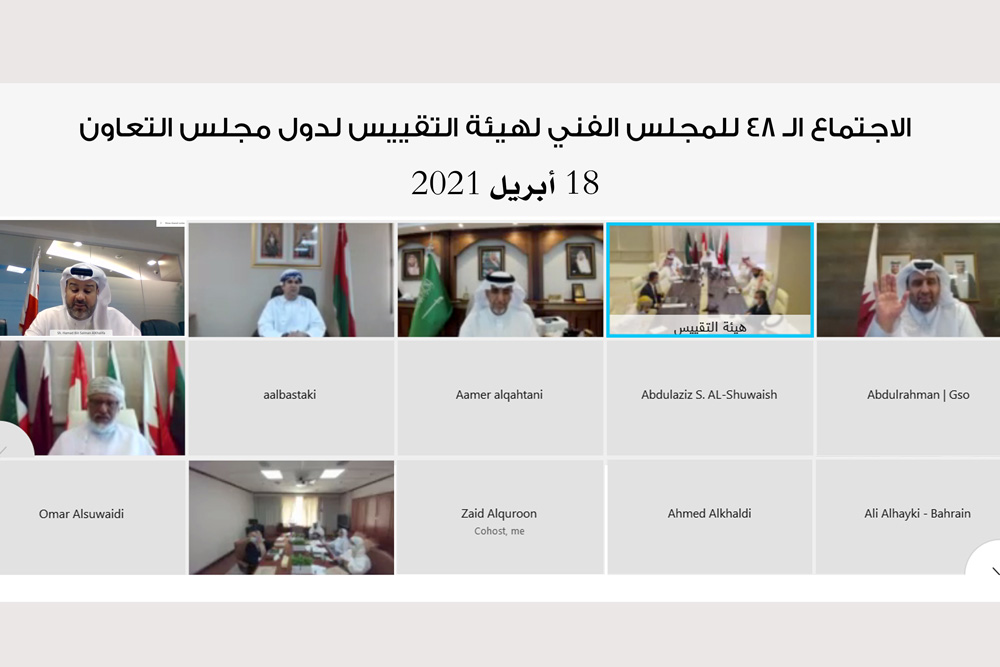 The Technical Council of the Gulf Cooperation Council Standardization Organization (GSO) held its forty-Eight meeting via video conference on Sunday April 18, 2021. The meeting was chaired by His Excellency Sheikh Hamad bin Salman Al Khalifa, Assistant Undersecretary for Domestic & Foreign Trade, Ministry of Industry, Trade and Tourism, Kingdom of Bahrain. The meeting reviewed a set of important issues, most notably the approval of standard projects, Gulf technical regulations and their amendments, and the GSO strategic plan (2021-2025).
The meeting of the technical council of GSO, consisting of Heads of National Standardization Bodies (NSBs) in the GCC Member States, reviewed the unified report on the progress of the work of the Gulf technical committees for standards, the technical work guides for standards, and the evaluation of the performance of the Gulf technical committees for the year 2020.
The meeting also discussed cooperation projects to enhance conformity assessment services within Member States, and the participation mechanism for the relevant standardization organizations in GSO Technical Council meetings.
The meeting came out with recommendations to be submitted to their Excellencies the ministers concerned with standardization, members of the Ministerial Committee for Standardization Affairs of the Cooperation Council States for final approval.
It is worth noting that GSO is practicing its activities in unifying the various standardization activities and following up implementation and compliance with the same in cooperation and coordination with (NSBs) to develop the production and service sectors, foster the intra-GCC trade, protect the consumer, environment, and the public health, enhance the GCC economy and its competitiveness and meet the requirements of Gulf Custom Union and Gulf Common Market.