GSO Holds the 3rd Meeting with Economic Operators in the Field of Gulf Technical Regulations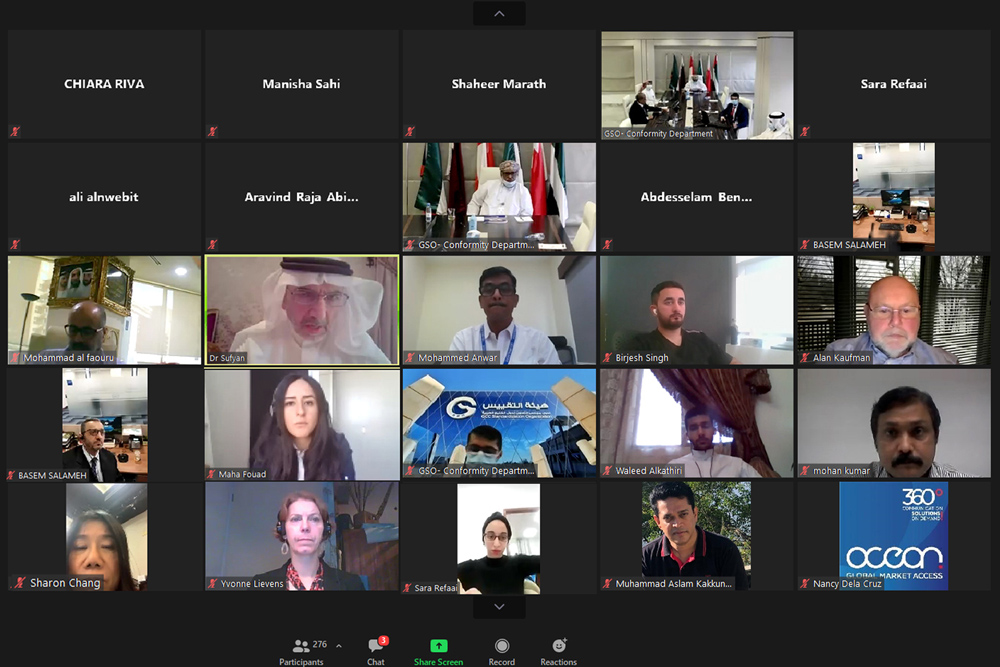 The GCC Standardization Organization (GSO) organized the Third Meeting with Economic Operators virtually, With the participation of more than 280 representatives mainly from economic operators (manufacturers, importers, and traders), As well as conformity assessment bodies, member states, and a group of experts in various fields of quality infrastructure development, on Monday, December 14, 2020.
In the opening speech, His Excellency the GSO President, Mr. Saud bin Nasser Al-Khusaibi, stressed the strategic importance of stakeholders' engagement, including economic operators and approved parties, in the legislative process to ensure product safety and facilitate trade in the common Gulf market.
His Excellency explained that this event is an opportunity to exchange views and experiences between all parties, and to come up with effective recommendations to increase and improve this coordination with the aim of ensuring the full participation of economic operators in the legislative process.
The meeting reviewed the contribution of economic operators in building technical regulations, and the experiences of GSO Member States in preparing and implementing technical regulations to ensure the safety of industrial products in the Gulf market. In addition, the meeting included a discussion session on ways to enhance and develop the best ways of cooperation and coordination between the relevant parties in legislative process.
Furthermore, the meeting came out with several recommendations, most notably the attendees affirmed their commitment to support the GSO efforts to build Gulf technical regulations.
Participants emphasized the important role of GSO and the need to accompany member states through initiatives to ensure consistency between the Gulf technical regulations and the national technical regulations to be consistent with the regional general framework. Including conformity assessment procedures to ensure that clearance procedures are not duplicated, given their direct impact on trade.
They also praised GSO of organizing this meeting, noting the need to continue activating this dialogue platform as the most appropriate way to support cooperation and coordination between legislators and economic operators to achieve the objectives of good practices of legislation, coherence, and complementarity among the member states.