GSO Announces 2021 Training Plan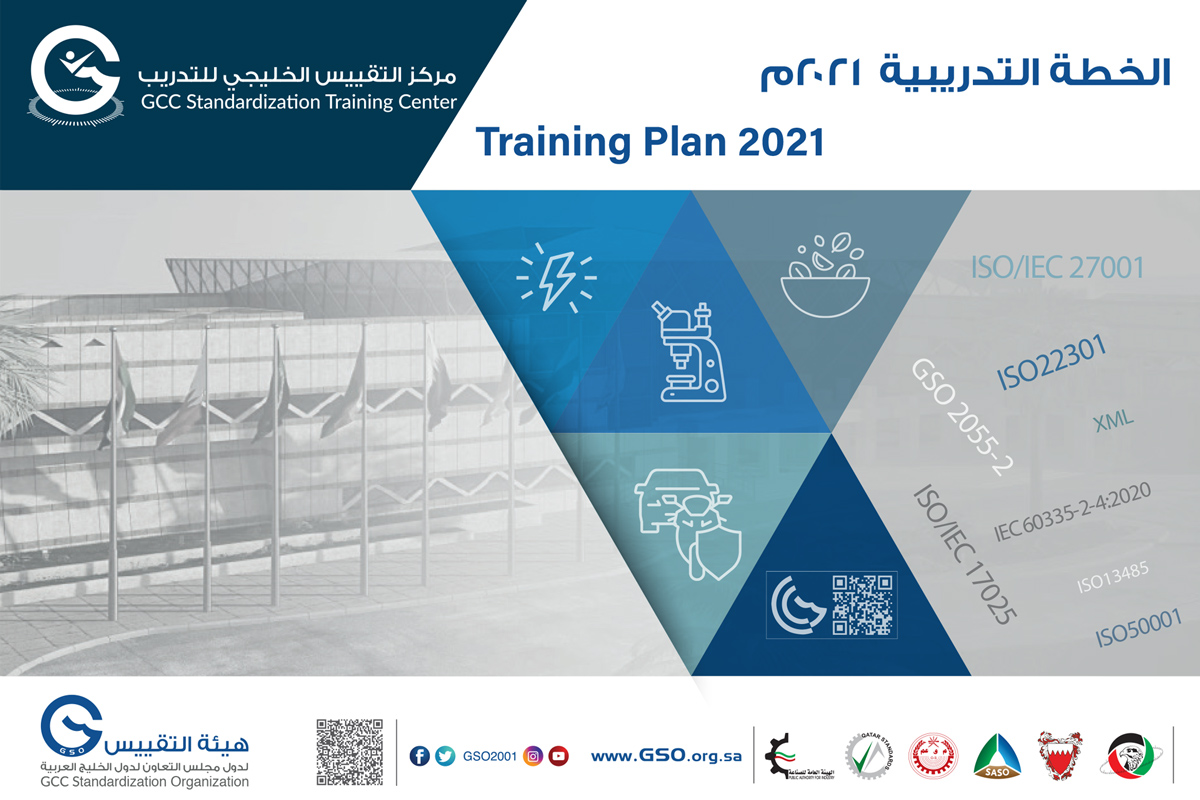 The GCC Standardization Organization (GSO) announced its training plan for 2021 covering many topics in the fields of standards, Metrology, conformity, and various activities related to standardization.
His Excellency Mr. Saud bin Nasser Al-Khusaibi, GSO President, confirmed that GSO aims at qualifying specialists in NSBs, private, and government sectors in GSO Member States and raise the awareness of the importance of standardization and its related activities as a strategic objective of GSO in cooperation with Member States.
Mr. AlKhusaibi added that the GSO 2021 training plan includes twenty-two courses covering the safety of vehicles, motorcycles and tires, the Gulf Conformity Tracking System (GCTS) for products bearing the Gulf conformity mark, the Gulf procedures for assessing conformity, as well as ISO 22301: the business continuity system (BCMS), in addition to the standardization role in Education, the development of the industrial sector, facing crises, and their role in artificial intelligence (AI).
His Excellency mentioned that the GSO 2021 training plan also includes many important topics related to the requirements of the Gulf standard for halal food, ISO/IEC 17025: General requirements for the competence of testing and calibration laboratories, ISO 27001: information security management, Standards for medical devices, in addition to the ISO POCOSA: 2017: copyright and intellectual property agreement, and the benefits of publishing standards with XML technologies. Additionally, it covers other topics such as inspection and testing methods for children's toys, assessment, and management of risks in laboratories, standards for tobacco and tobacco products, standards for personal health protection to combat infection transmission, the Technical Barriers to Trade Agreement (TBT), and an ISO 50001 certified energy management system auditor. Also, it includes smart meters and standards for the lubrication oils in internal combustion engines.
Mr. AlKhusaibi concluded by saying that GSO through GCC Standardization Training Center has trained and qualified more than 13000 participants and delivered more than 500 training programs in all standardization fields.
The training programs can be viewed through the following link: https://www.gso.org.sa/tr/?lang=en