GSO Technical Council held its 44th meeting virtually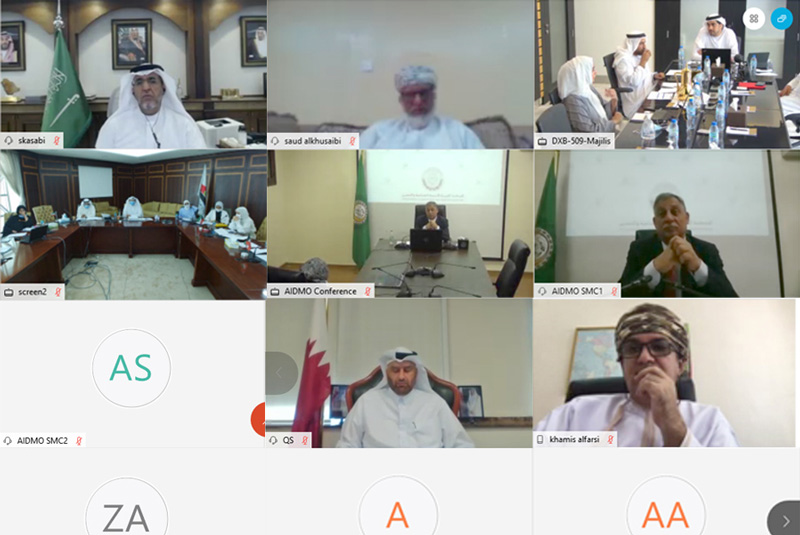 The Technical Council of the Gulf Cooperation Council Standardization Organization (GSO) held its forty-four meeting via video conference on Tuesday August 18, 2020. The meeting was chaired by His Excellency Mr. Abdullah Abdul Qadir Al-Muaini, Director General of Emirates Authority for Standardization and Metrology (ESMA), Chairman of the current Term. The meeting was attended by their Excellencies, directors and representatives of the National Standardization Bodies (NSBs) in GSO Member States, in the presence of His Excellency GSO president and the representative of the Arab Organization for Industrial Development and Mining (AIDMO).
In his statement, His Excellency Mr. Saud bin Nasser Al-Khusaibi, GSO president, stated that GSO technical council discussed several important issues in the fields of standards, metrology, conformity, outreach, strategy, and corporate services.
His Excellency pointed out that the Council approved in this meeting (116) Gulf technical regulation projects and a new set of Gulf standard projects to be submitted to the Ministerial Committee for Standardization Affairs for approval.
Mr. Al-Khusaibi added that the council also approved (1274) Gulf standard projects as Gulf standard through the fast track, and approved a number of technical amendments and Corrigenda to Gulf standards and technical regulations, and recommended that all of them be submitted to the Ministerial Committee for Standardization Affairs for approval as well.
The Council also agreed to approve the national numbering of the Gulf standards and technical regulations listed in the Gulf Standard's Online Store, and consider it as a "Gulf" reference tool among the member states for numbering Gulf standards and technical regulations.
The approval also came for the formation of a Gulf technical sub-committee for tobacco product standards, chaired by the Kingdom of Saudi Arabia and its secretariat, As well as activating the role of the Gulf Association for Metrology (GulfMet) to play effectively in the legal metrology activities, in addition to approving the formation of two technical committees under the umbrella of the GulfMet "Legal Metrology Technical Committee" and the "Technical Committee for Ionizing Radiation Measurements"".
The Council's decisions also included the authorization of GSO to sign the Delegation agreement for translation, reproduction and sales of IEC International Standards into Arabic language. It is worth noting that GSO is practicing its activities in unifying the various standardization activities and following up implementation and compliance with the same in cooperation and coordination with (NSBs) to develop the production and service sectors, foster the intra-GCC trade, protect the consumer, environment and the public health, enhance the GCC economy and its competitiveness and meet the requirements of Gulf Custom Union and Gulf Common Market.