GSO Steering Committee for Standards Holds its 33ed Meeting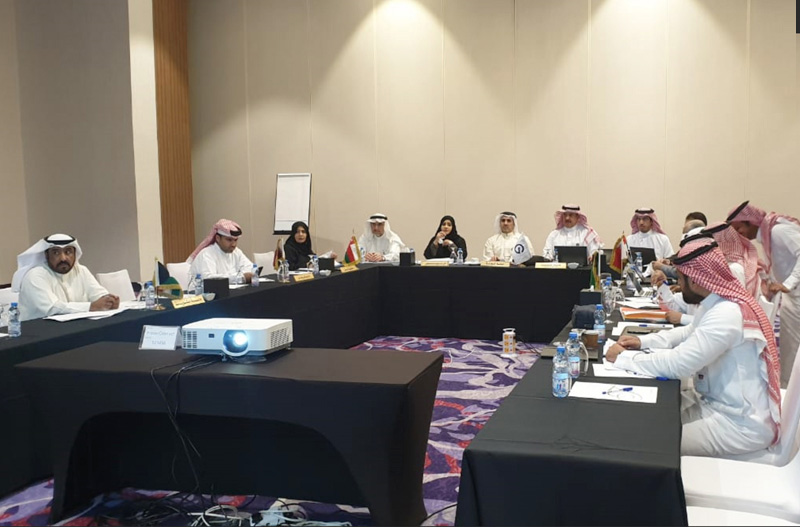 GSO Steering Committee for Standards has begun its thirty-third meeting in Muscat in coordination and cooperation with the Directorate General of Standards and Metrology in the Sultanate of Oman (DGSM), and it will last for two days.
During the meeting, the committee discussed many topics on the agenda, including a review of its resolutions at its thirty-second meeting and decisions of the Ministerial Committee for Standardization and Technical Council meetings related held in November 2019 in Muscat.
On the sidelines of the meeting, a consultative meeting was held under the patronage of His Excellency GSO Secretary General HE Mr. Saud bin Nasser Al-Khusaibi and HE the Director General of DGSM Eng. Khamis Al-Farsi on the first day of the meeting and with the participation of ASTM's expert Mr Nick Ecart, Senior Director, Business Development, Europe, Middle East & Africa, to discuss the development of standards of technical and administrative cooperation system, and platforms for providing standards and capacity building programs for developing standards specialists in Member States, in addition to the Proficiency Testing Programs (PT) delivered by GSO in cooperation with ASTM.
On the second day, the European Union's advisor Mr. Thomas Matraya participates in providing the European's experience on developing standards system according to the practices of the European Union (EU) and the modern Bridgit system related to linking the issuance of standards with the latest research in the industry sector approved in the countries of EU.
It should be noted that the GSO Steering Committee for Standards includes in its membership the directors of standards departments in National Standardization Bodies (NSBs) in GSO Member States ,and chaired by the director of the Standards Department in the presidency of the Member States for the current term, and GSO is responsible for the committee secretariat.