GCC Ministerial Committee for Standardization Affairs holds its First Meeting in Muscat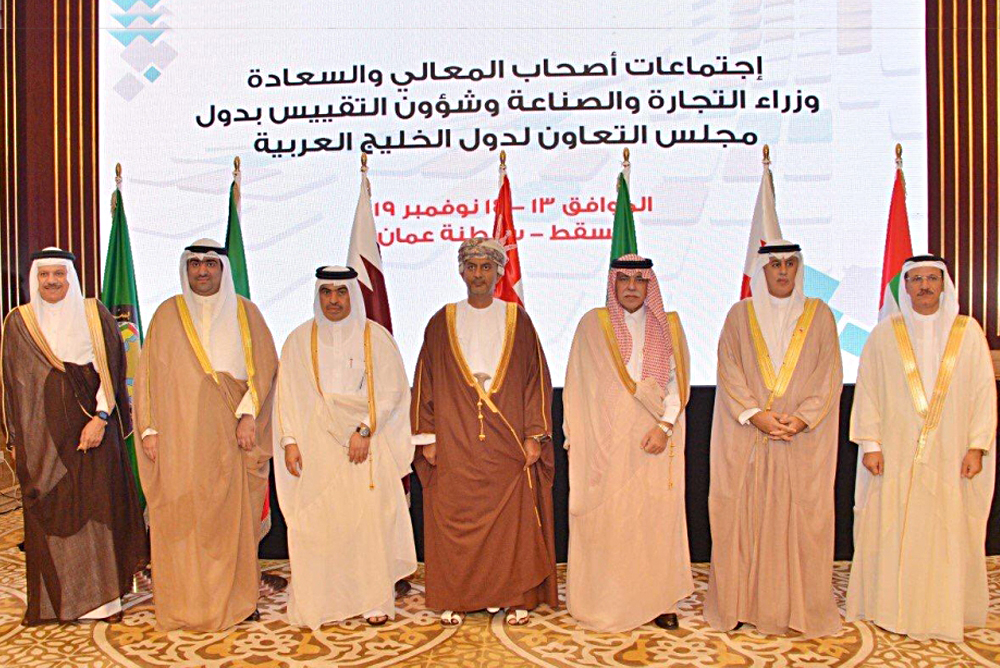 The GCC Ministerial Committee for Standardization Affairs held its first meeting in Muscat on November 14, 2019, under the chairmanship of His Excellency Dr. Ali bin Masoud Al-Sunaidi, Minister of Commerce and Industry of the Sultanate of Oman, Chairman of the current term.
The Committee reviewed a report on the most important achievements of GSO for the period – November 2016 till October 2019, presented by HE Mr. Saud bin Nasser Al-Khusaibi, GSO Secretary General. It includes the goals and objectives of the organization in protecting consumers, environment and public health, supporting industry and trade and facilitating trade exchange among the GCC States.
The Secretary-General's report, which was commended by the members of the Ministerial Committee of Standardization Affairs, also included the organization's efforts and achievements in supporting the Gulf work in the fields of standardization, based on the objectives and goals of the General Strategic Plan (2016-2020), in order to achieve the mission and vision of leading standardization towards international excellence.
A visual presentation was presented highlighting the key performance indicators of the strategy in the main areas of the standardization activities, namely the standerds and metrology where the target until 2020 is (26526 and achieved so far 23477), as well as the conformity activity target (35000 to 2020 and achieved 25761), as well as capacity building target (184 training programs and achieved so far 169).
At this meeting, the Ministerial Committee approved the GSO budget for the financial year 2020, as well as the draft bylaws of the GSO, which will replace the previous Statute.