GSO participates in the 2nd Trade and Investment Dialogue in Brussels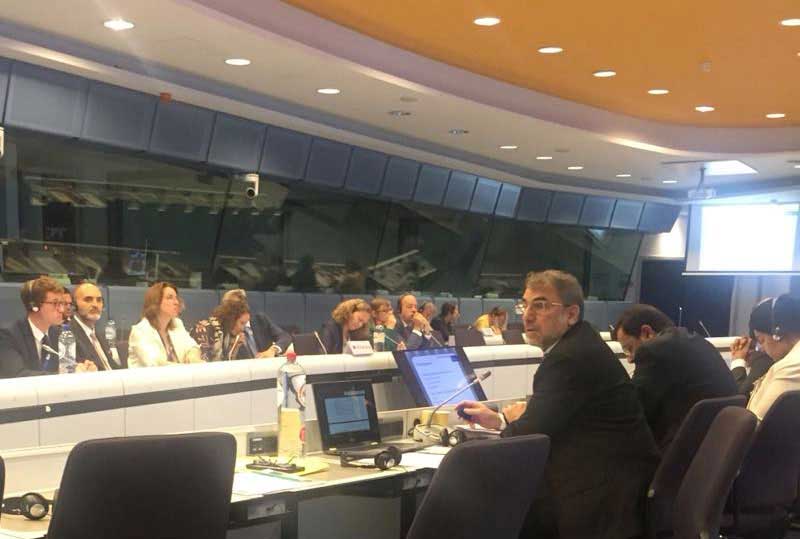 The GCC Standardization Organization (GSO) participated in the second trade and investment dialogue between the GCC and the European Union, which was held from 27-29 June,2018 at the European Commission headquarters Brussels, Belgian.
The workshop was attended by several experts from various GCC countries, including the Secretariat General of the Gulf Cooperation Council, the Gulf Organization for Industrial Consulting (GOIC), the GCC Statistical Center (GCC-Stat), the private sector represented by the federation of GCC Chambers, Confederation of European Business, and specialists from the European Commission and the European External Action Service (EEAS).
The GSO's delegation presented a working paper on Gulf standards and technical regulations, presenting the activities of the GCC Standardization Organization (GSO) in the feild of standardization and the quality infrastructure with the aim of removing technical barriers to international trade and facilitating the circulation and movement of products in the GCC common market and international markets without compromising the safety, health and environment requirements.
The paper also included the GSO's efforts in developing Conformity procedures and Market Surveillance and monitoring procedures, as well as focusing on the important Gulf Standards and Technical Regulations which related to energy efficiency and GSO's efforts to unify energy labeling.
A working paper on GSO' efforts in the field of Halal products and services was also presented, highlighting the efforts of the GSO at the GCC level regarding the developing and issuing Gulf standards and technical regulations in the field of Halal , and unifying the conformity assessment procedures to ensure compliance with the implementation of gulf standards and technical regulations, in addition to reviewing the GSO Technical Committee for Halal Products and Services plan draft for Halal gulf standards and technical regulations.
The meeting was aimed at developing trade relations and their future between GCC countries and the European Union and increasing the volume of European investments in the region.
Several topics were discussed at the meeting, including regulatory aspects and trade laws between the EU and the GCC Countries, standards and metrology, and the development of areas of cooperation between the two sides in relation to agricultural fields.
The meeting highlighted investment policy in the EU and the GCC countries, investment priorities, and creation of investment opportunities and supporting trade between the two sides considering the economic diversification plans in the GCC countries.
It should be noted that this dialogue is the continuation of the first dialogue on trade and investment, which was held in Riyadh, Saudi Arabia in 2017, and was attended by the Gulf private sector, in which several mechanisms were discussed and agreed upon to enhance trade and investment between them. It also comes in line with what was agreed upon at the Conference on "Trade and Economic Relations between the European Union and the GCC Countries" organized by the European Parliament and the Council of Cooperation in October 2017 in Brussels.