GSO participates in LAKY ALKIADA FORUM AND EXHIBITION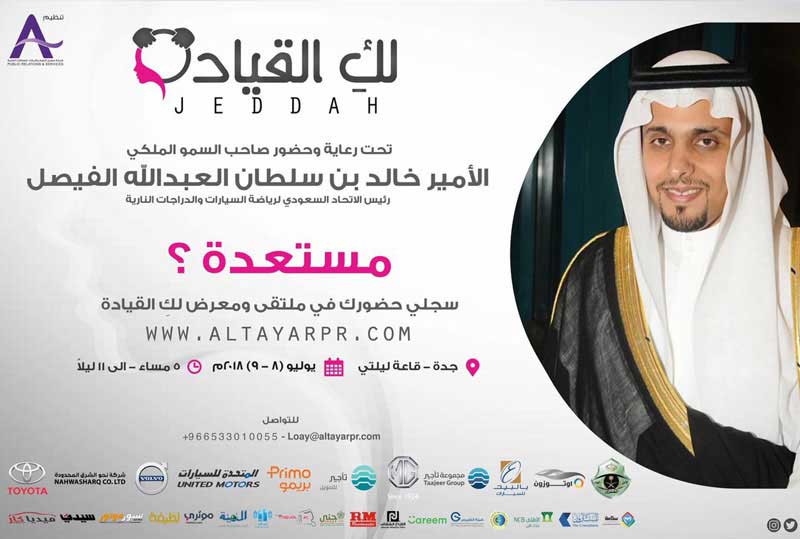 The GCC Standardization Organization (GSO) participated in LAKY ALKIADA FORUM AND EXHIBITION which is held in Jeddah on the 8th and 9th of July 2018.
This first and therefor event was held under the patronage of His Royal Highness Prince Khalid bin Sultan Al Abdullah Al Faisal, President of the Saudi Federation of Motor Sports and Motorcycles, and it will be centered on Female driver in Saudi Arabia and the preparation for the implementation of the law while exploring it's socio-economical effects.
The participation of the Standardization Organization (GSO) in this exhibition contributes to the awareness of standardization regarding the safety requirements in cars and tires, where the exhibition coincides with the historic event led by women driving in Saudi Arabia.
The forum and exhibition organized by Al-Tayyar are represented by a number of agencies, including the Ministry of Interior and Media, and a strategic partnership from the Traffic Department, the GCC Standardization Organization (GSO) and the Saudi Committee for Traffic Safety, as well as a number of car dealers, banks, insurance companies and logistics providers.
The meeting will witness a number of discussion sessions and working papers to provide quality awareness service and create job opportunities and distinguished services to contribute to raising awareness about the role of women and the best conditions for them to actively participate towards achieving the goals during an educational presentation about services.