GCC Secretary General Meets the Secretary-General of the GCC Standardization Organization
May 7, 2018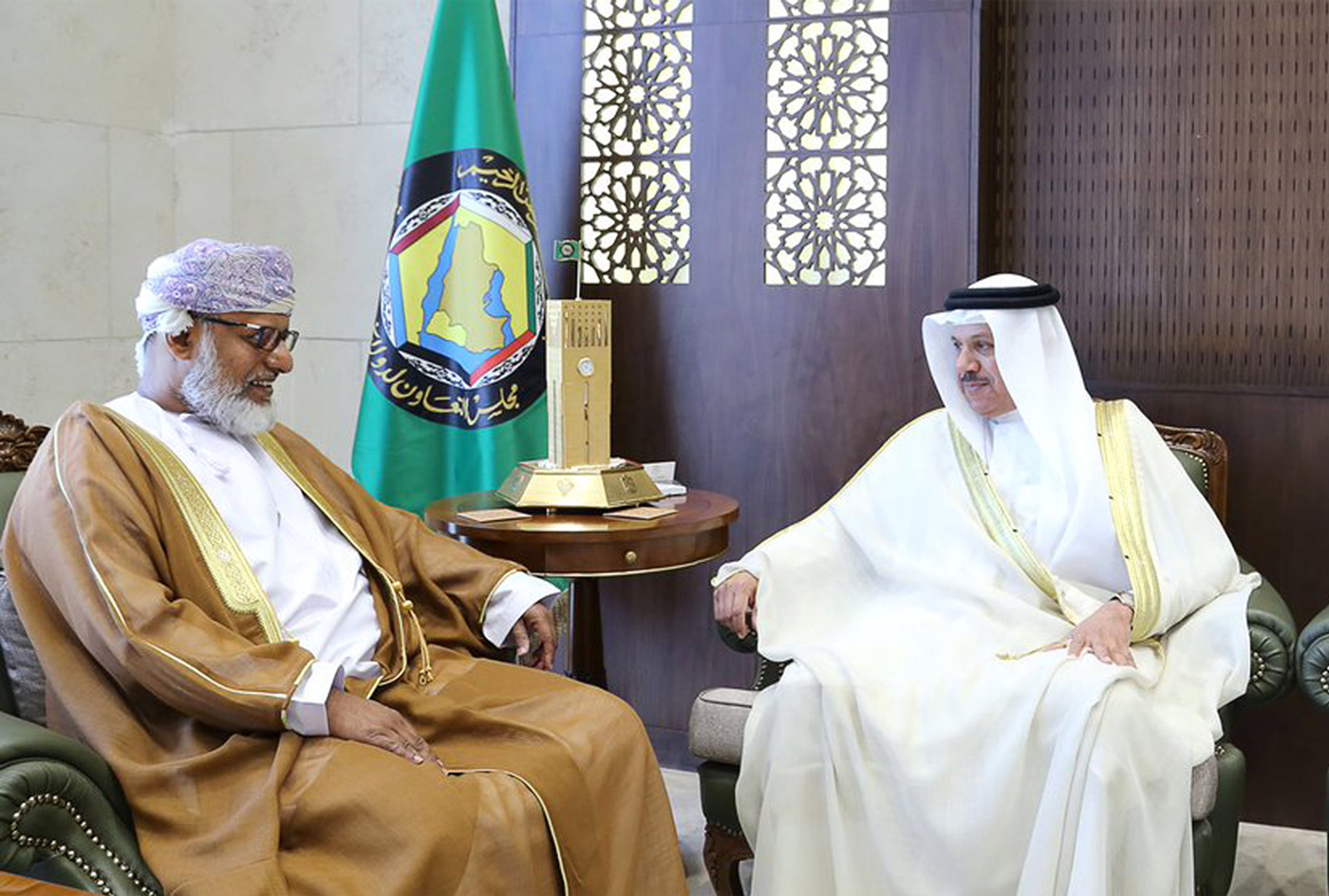 His Excellency Dr. Abdullatif bin Rashid Al-Zayani, Secretary General of the Gulf Cooperation Council (GCC), received at his office at the headquarters of the General Secretariat in Riyadh on Monday May 7TH  2018, His Excellency Saud bin Nasser Al-Khusaibi, Secretary General of the GCC Standardization Organization (GSO).
The GCC Secretary-General welcomed Mr. Saud bin Nasser Al-Khusaibi, congratulating him on his new position as a GSO Secretary-General, wishing him all success in carrying out the tasks entrusted to him.
Dr Al-Zayani and Mr. Al-Khusaibi discussed the ways of enhancing cooperation and coordination between the General Secretariat and GSO in all matters that would enhance the joint GCC work in the field of Standardization and its related activities focusing on its importance in consumers protection, Health and safety, and supporting the GCC industry and facilitating Trade.
HE Mr. Abdulaziz Ahmed Al-Ghanim, General Supervisor of Administrative and Financial Affairs was attending the meeting as well.