The Second Meeting of the Gulf Notified Bodies Cooperation Groups (GNBCG)
March 19, 2018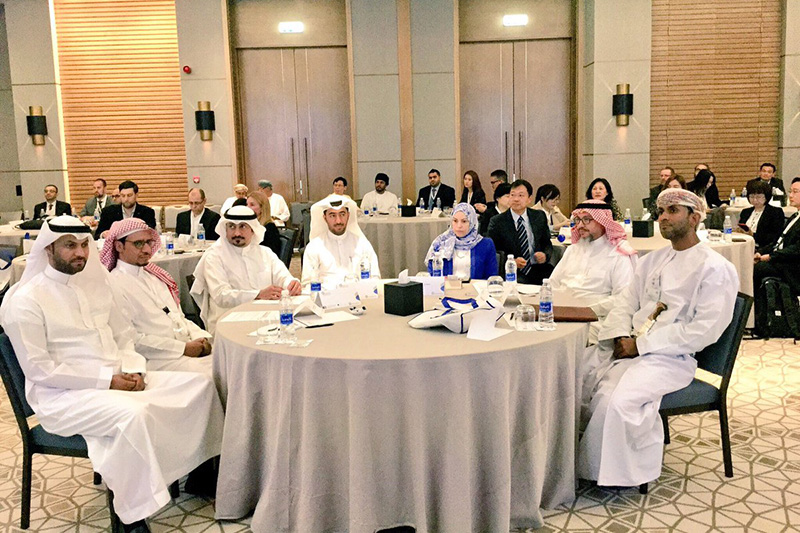 The second meeting of the Gulf Notified Bodies Cooperation Groups (GNBCG) for the Notified Bodies of toys and low voltage electrical appliances started on Sunday morning in Muscat organized by the Standardization Organization for the Arab States of the Gulf Cooperation Council (GSO) in cooperation with Directorate General for Standards and Metrology in the Sultanate of Oman, and continue for four days.
The meeting was attended by HE Mr. Nabil bin Amin Molla, GSO Secretary General, HE Sami Al-Sahib, Director-General of the General Directorate for Standardization and Metrology in the Sultanate of Oman and a number of officials and specialists in the Standardization with more than 36 international experts, from more than 17 countries, in the field of toys and low voltage electrical appliances.
The meeting aims at discussing the mechanisms for continuous improvement of the Gulf Scheme for product safety, implementation mechanisms, guaranteeing the quality of the outputs of acceptable bodies and contributing to enhancing the application and development of the GCC tracking system, as well as work on the development of mechanisms to establish the principle of free trade in the member countries of the GCC to successfully activate the system of notification and bring this concept to the concerned parties from regulators and consumers.
It should be noted that the GSO cooperation groups include all acceptable bodies of toys and low-voltage appliances and equipment, as well as the Standardization Organization of the GCC and the National Standardization Bodies (NSBs) of the member countries of GSO.