Signing a memorandum of understanding between the GSO and the AIDMO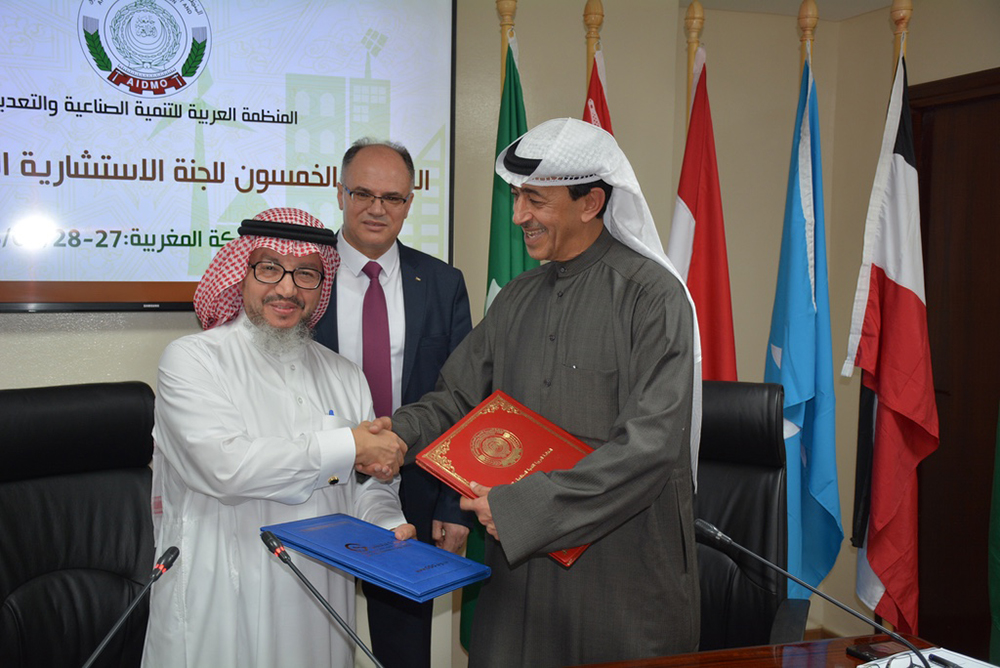 GCC Standardization Organization (GSO) has signed a memorandum of understanding with the Arabic Industrial Development and Mining Organization (AIDMO) in the field of standards, conformity and quality.
The agreement was signed by HE Mr. Nabil bin Amin Molla, Secretary-General of (GSO) and Eng. Adel Al-Saqr, Director-General of (AIDMO), on the sidelines of the 50th session of the Higher Advisory Committee for Standardization. Which was held at the headquarters of the (AIDMO) in Al-Rabat city on 28th -27th February 2018.
The agreement included many items relating to the areas of cooperation in standards, conformity assessment procedures and quality, as well as capacity-building and exchange of information and experiences, and aims to achieve compatibility and integration between the two sides in the fields of standardization and quality which helps to support and promote the trade exchange among Arab countries by removing technical barriers to trade.