GSO participates in the celebration of the Gulf Day for Consumer Protection 2018
February 3, 2018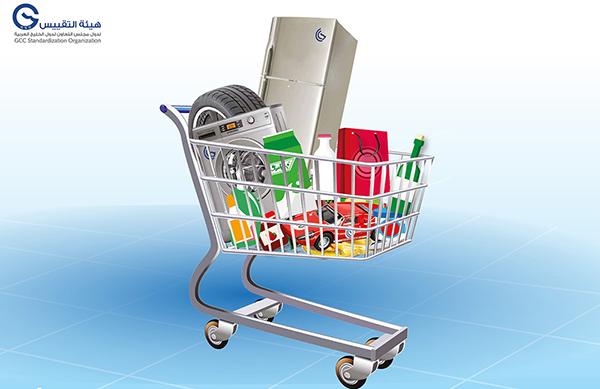 GCC Standardization Organization (GSO) has participated in the celebration of the Gulf Day for Consumer Protection, which falls on March 1ST of each year.
In his speech, HE Nabil bin Amin Molla, GSO Secretary General, emphasized the great role played by the various standardization activities in achieving consumers safety and protection of the environment, as well as ensuring that they have access to integrated information on goods and services that help them make the right decisions.
Mr. Molla revealed that GSO, in July 2016, has implemented the GCC system for tracking conformity in cooperation with the National Standardization Bodies (NSBs) in GSO member countries. It is a system related to the procedures of the GCC market survey. Its technical data and the validity of its acceptance in the Standardization Organization through appropriate application in smart phones, it was applied to children's games and 13 categories of low voltage electrical devices.
The occasion of the celebration of the Gulf Day for Consumer Protection was adopted on the recommendation of the Consumer Protection Committee of the General Secretariat of the (GCC), which was approved by the (GCC) Committee on Trade Cooperation at its 32 meeting on 31/5/2005. They start celebrating since March 1st 2006, under the slogan (consumer protection responsibility of all).