GSO is looking into Areas of Cooperation with the GCC Health Council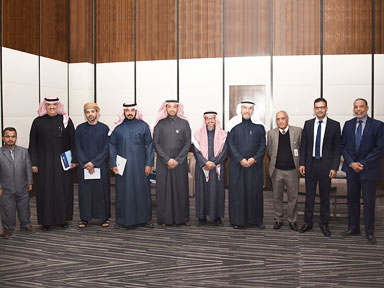 A bilateral meeting was held between the Standardization Organization for the Arab States of the Gulf Cooperation Council (GSO) and the GCC Health Council to discuss areas of cooperation of common interest on 13 January 2018 in Riyadh.
The meeting was attended by HE Mr. Nabil bin Amin Molla, GSO Secretary General and HE Mr. Sulaiman Al-Dakhil , the General Manager of the Gulf Health Council for Cooperation Council States, and a number of officials from both organizations.
The meeting discussed a number of common issues, including tobacco control issues and the (WHO) Framework Convention. They also discussed means of enhancing cooperation and coordination between the two sides.