GSO Participates in the EU-GCC Energy Efficiency Meeting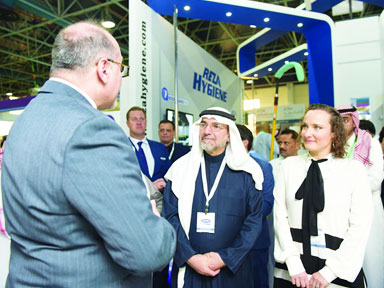 The activities of the Energy Efficiency meeting and the HVACR Saudi Exhibition took place at the Jeddah Centre for Forums & Events, 14-16 January 2018
The meeting was a generous initiative of the European Union and Gulf Cooperation Council Clean Energy Technologies, and the European Union Commission to the Kingdom of Saudi Arabia. With the participation of the GSO and the Saudi Organization for Standardization, Metrology and Quality (SASO).
The meeting was opened by Dr. Sufyan A. Al-Irhayim, Director of Conformity Department and Acting Director of Standardization and Metrology Department at GSO and by Lucy Berger, Head of EU Delegation in GCC and Mr Giorgio Elia, Vice President of UTC Climate Controls & Security ".
GSO has presented its role and activities in HVACR and discussed with the EU-Saudi Arabia Energy Efficiency opportunities for cooperation between the two sides on standards, conformity assessment, notification, and capacity building.