GSO participates in the Saudi International Automobile Fair 2017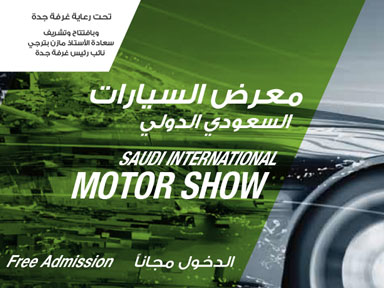 GSO will participate in the 39th Saudi International Motor Show, which will be held under the auspices of the Jeddah Chamber and organized by Al Harthy Exhibition Company from 17-21 December 2017 at Jeddah Center for Forums and Events in Jeddah, Kingdom of Saudi Arabia.
In addition, GSO will organize a workshop titled "Modern Safety Requirements for Vehicles" in cooperation with Abdul Latif Jameel Automobiles Company. The workshop will be held on Monday 18th December 2017 at 6:00 pm for three hours. , In Dahlan Hall.
GSO invited interested people to visit their special pavilion at the exhibition to familiarize themselves with the lists of Gulf standards and technical regulations for cars, vehicles, motorcycles and tires, as well as the requirements of public safety in cars, especially in modern cars, as well as guidelines for choosing the appropriate frame for the car and identifying the symbols of tires and other requirements Safety and security.
Through its participation in this exhibition, the Authority aims to contribute to the dissemination of standardization awareness regarding safety requirements in cars, motorcycles and tires, as well as to strengthen the partnership with the concerned parties participating in the exhibition. In addition to it will be an opportunity for consultation between various stakeholders and companies, cars, tires and motorcycles.
The event, which is attended by major car companies and a number of motor oil companies, includes driving experiences and offers of modern cars, as well as a review of the latest technologies in the world of cars and various other effectiveness.