GSO Discuss the future of Electric Vehicles in the Gulf Market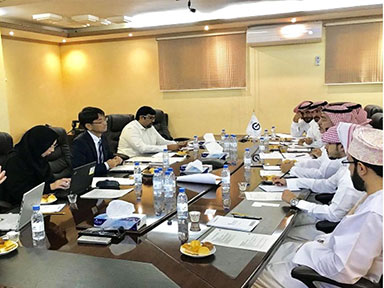 The GCC Standardization Organization (GSO), has held a meeting at its headquarters in Riyadh on November19th, 2017, with the Japanese Automobile Manufacturers Association to discuss the future of the introduction of electric vehicles in the markets of the member countries
The meeting reviewed the future of the electric vehicles in the GCC markets and the Gulf technical regulations projects for their safety requirements and the necessary infrastructure, and other environmentally friendly vehicles such as hydrogen cars.
GSO has stressed the importance of vehicles to the weather conditions in the Member States and focus on the safety aspects of driving this type of vehicles and their maintenance requirements.
It also stressed the recall of cars that are detected defects manufacturing, and follow-up all procedures to ensure the safety of users and repair the imbalance without bearing any additional costs by consumer.