GSO receives a delegation from the European Union Commission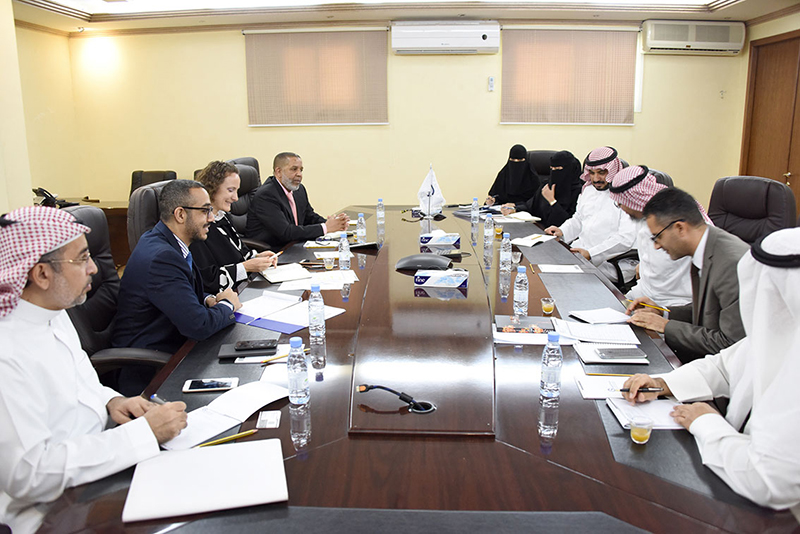 HE Nabil bin Amin Molla, GSO Secretary-General received at the GSO headquarter in Riyadh a delegation from the European Union Commission, headed by H.E. EU Agriculture and Rural Development Commissioner Phil Hogan.
During the visit of the delegation, a meeting was held between the two sides in the presence of a number of officials of the two sides and discussed areas of joint cooperation between the EU and GSO and many topics
GSO Secretary General, Mr. Molla welcomed the delegation and stressed the outstanding cooperation between EU and GSO in term of standards and technical regulation. Mr. Molla thanked Ms Lucie BERGER, Director of EU Delegation of the European Union to the Kingdom of Saudi Arabia, the Kingdom of Bahrain, the State of Kuwait, the Sultanate of Oman
and the State of Qatar, for her continuous efforts to strengthen and support this cooperation.
It is important to say that this High-Level Visit by H.E. Commissioner Hogan to Riyadh is accompanied by a delegation of approx. 50 senior representatives of major EU agri-food companies and organisations from different agri-food sectors, including poultry and beef meat, dairy, fresh and frozen food and vegetables, bakery, confectionery and chocolate products.
GSO aims at Unification of standardization activities and following their implementation according to the best international practices which contribute to protect the customer, environment and public health, as well as to promote industry for the benefit of the economy and sustained development in the member states.